What Is a Network Analyst and How to Become One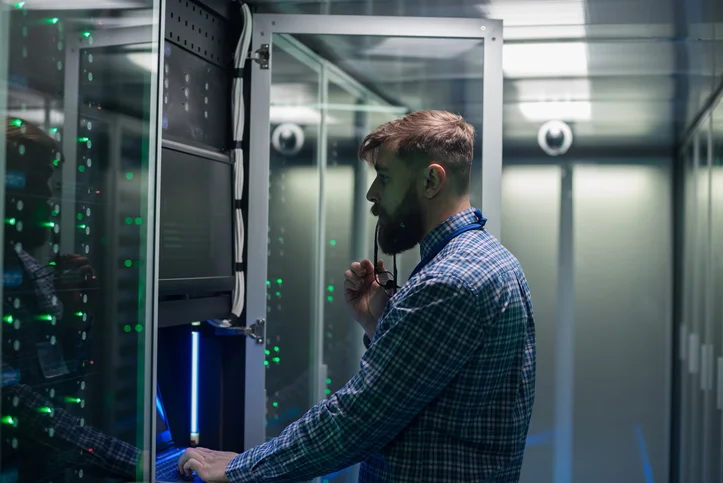 ---
What Is a Network Analyst?
A network analyst installs, maintains, and troubleshoots the computer network systems for an organization. As a network analyst, your typical duties involve designing, developing, and evaluating network systems and related communications. You also provide technical support for all the components of the system, including both hardware and software.
How to Become a Network Analyst
To become a network analyst, you need at least a bachelor's degree, usually in computer science, telecommunications, or a similar discipline, and experience with information technology. Many network analysts start their careers as trainee programmers or assistants before moving into more advanced roles. Employers also typically provide intensive on-the-job training for new network analysts. Additional qualifications include strong analytical and problem-solving skills, as well as knowledge of computer software, hardware, and programming. Voluntary certifications are also available to demonstrate your competence as an IT professional.
Network Analyst Job Description Sample
With this Network Analyst job description sample, you can get a good idea of what employers are looking for when hiring for this position. Remember, every employer is different and each will have unique qualifications when they hire for a Network Analyst role.
Job Summary
Our organization is looking for a Network Analyst to join our data team. In this role, your primary tasks are to install or maintain hardware and software based on our business needs. You also test firewalls and oversee user access to the system, as the security of the data transmitted over VPNs is essential. We provide some on-the-job training, but our ideal applicant has experience troubleshooting hardware and software issues. Our organization is committed to keeping up with advances in the technological world, so we are looking for someone who can help us utilize new technology to update our network.
Duties and Responsibilities
Install, configure, and maintain hardware and software
Identify network requirements
Assist with upgrades
Ensure the security of our VPN by overseeing user access and testing firewalls
Troubleshoot issues with hardware, including switches
Stay up-to-date with new technology that we might be able to utilize to improve our network
Requirements and Qualifications
Bachelor's degree in computer science or a related field
Cisco certification a plus (CCNA or CCNP)
IT support experience a plus
Analytical skills
Flexible schedule