Deliver More Hires, Faster
Programmatic targeting across multiple channels delivers the right candidates faster
Request a Consultation
Trusted by Hundreds of the Fortune 500

How ZipRecruiter Enterprise Solutions Works
1
Big Data
Billions of candidate actions analyzed
2
Programmatic Targeting
Machine learning matches your jobs to the right job seekers
3
Multi-Channel Campaigns
Reach job seekers through relevant channels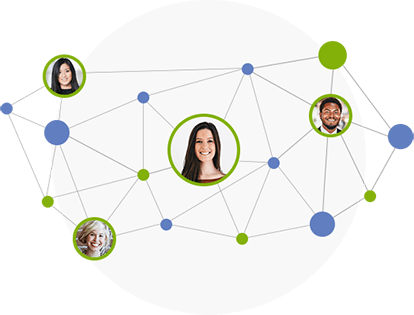 ZipRecruiter Uses Big Data for Smart Targeting
Billions of candidate interactions have been analyzed across 240M jobs allowing us to identify exactly the right audience for your campaigns.
This unique approach to targeting enables better performance across industry, job type, geography, experience level and channel.
Programmatic Matching Delivers Highly Relevant Candidates
Machine learning algorithms understand job seeker interactions by analyzing historical click and application data.
Programmatic targeting identifies behavior patterns and lookalike segments.
Reaching Candidates Everywhere
We target your campaign to relevant candidates through multiple channels:
ZipRecruiter.com
35M Job Alert Subscribers
Mobile Apps
Hundreds of Job Boards
Putting your job in multiple channels at once reaches more candidates, faster.
Delivering More Hires, Faster
Combining our technology and unprecedented reach, we seamlessly deliver the right candidates faster than ever before.
Candidate Applications Delivered
293,037,677
Learn How ZipRecruiter's Technology Can Help You Hire Faster