What Is an Operations Manager and How to Become One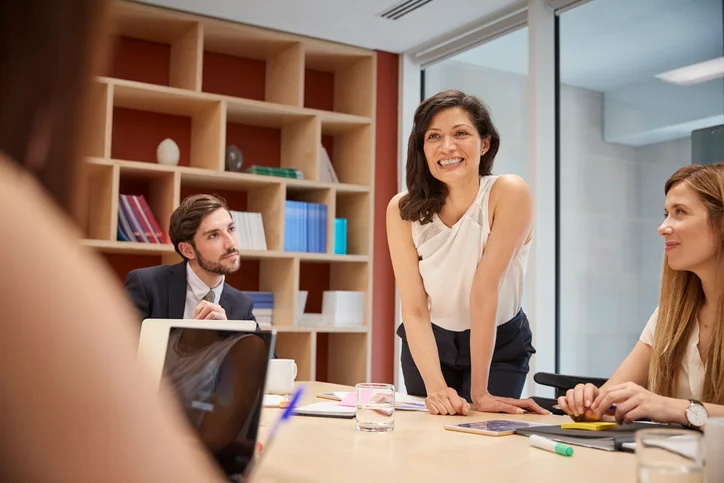 ---
What Do Operations Managers Do?
The specific tasks and duties of an operations manager depend on the type and size of the organization: small or large, for-profit, nonprofit, or governmental. In many organizations, operations managers oversee the daily operations of the company, including staffing schedules, professional development, strategic planning, and quality assurance.
How to Become an Operations Manager
An Operations Manager position is typically a leadership role that requires a formal education, several years of work experience, and excellent supervisory skills. Operations Managers work throughout all kinds of organizations, such as healthcare, finance, and entertainment. To begin this career, start by earning a bachelor's degree in business or finance, which is generally applicable to many different industries. Employers prefer you to have at least three years of experience in a supervisory capacity within that positions industry. Operations Managers should be big-picture-oriented and possess knowledge of consumer trends and organizational theory. Operations Managers are tech-competent, especially with database software and Microsoft Office products. Flexibility and leadership skills are essential for the role.
What Is an Operations Manager Job Description?
The operations manager oversees the daily operations of an organization. While the actual duties vary based on the size of the company and the industry, all operations managers monitor the day-to-day activities of the staff and outside transactions, such as deliveries and event planning, to ensure good productivity and to address any problems that may arise.
What Are Operations Manager Job Responsibilities?
Operations managers monitor daily activities to maximize efficiency, productivity, and profits for the organization as a whole. Depending on the type of organization, operations managers may need to create budgets, study business forecasts, and analyze financial data to control costs while boosting revenue. They also supervise staff and set goals and expectations, checking their progress regularly.
What Is an Operations Manager?
Operations managers are typically full-time senior positions with a broad range of responsibilities. Their primary goal is to make sure the organization is running as smoothly as possible, but their responsibilities can include a diverse array of tasks depending on the type of company and the industry. Construction, manufacturing, healthcare, insurance, retail, and hospitality all utilize the talents of operations managers. The general duties of an operations manager are based around overseeing the production and delivery of goods and services.
What Should Be on an Operations Manager Resume?
Getting a job as an operations manager depends on a candidate's experience. Companies typically require operations managers to have at least a bachelor's degree in business, finance, accounting, or a related field. Earning an advanced degree, such as a Master of Business Administration (MBA), may make you a more valuable candidate in the job market. Previous work experience in your field, especially with prior supervisory or managerial experience, is essential to acquiring an operations manager position.
Operations Manager Job Description Sample
With this Operations Manager job description sample, you can get a good idea of what employers are looking for when hiring for this position. Remember, every employer is different and each will have unique qualifications when they hire for a Operations Manager role.
Job Summary
We are seeking an experienced operations manager to join our growing company. In this position, you will oversee company performance and production in order to foster an efficient work environment. Strong interpersonal communication skills are a must, as you will supervise and train employees.
Duties and Responsibilities
Drive initiatives in the management team and organizationally that help boost long-term operational excellence
Developing individual program budgets
Support improved information flow through organizational planning, business process, and management reporting
Increase the efficiency and effectiveness of support services
Apply adjustments to support and business functions through coordination and communication
Requirements and Qualifications
Bachelor's degree in business administration, management, finance, or accounting
Master's degree in finance or business administration is desired, if not necessary
Understanding of consumer psychology and organizational behavior, and knowledge of our industry