How to Avoid Job Scams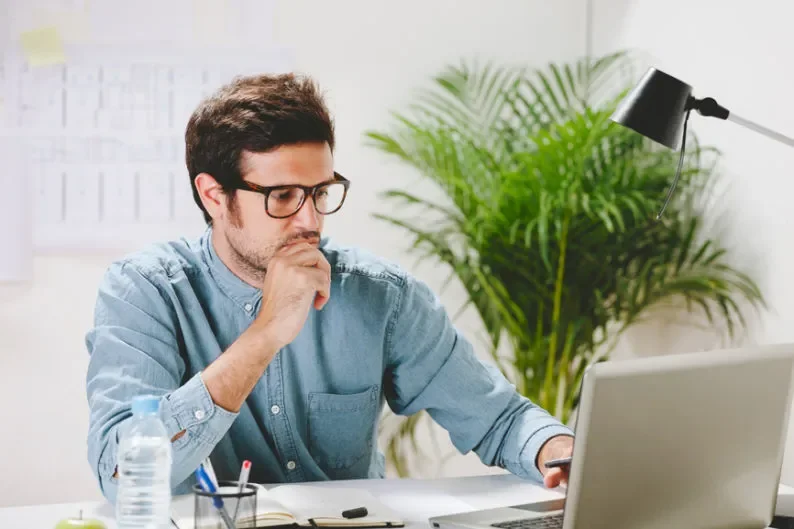 Job scams are relatively common in today's market. What that means for you as a job seeker is that not only do you need to search for vacancies that sound like a good fit for your skills and experience, but you also need to be on the lookout for hoax job listings.
As you conduct your job search, you need to learn how to identify these job scams before you inadvertently become a victim. Falling for a job scam means your identity, reputation, and finances are at risk. Plus, you would lose time that you could have spent searching and applying for legitimate job opportunities.
So, how can you identify job scams before you fall into their trap?
Here's a handy guide to help you be alert in your job search so you can avoid fraudulent listings.
1. Look Out for Red Flags
Like with most things in life, if something seems too good to be true, it probably is. During your job search, keep your eyes open for red flags that could indicate job scams disguised as dream jobs.
Common job listing red flags include:
Vague and ambiguous job description

Limited information about the company

Employer unwilling to share specific details

Asks for highly personal or financial information

Requires you to make an upfront payment or "investment"
Remember, anybody who's hiring for a legitimate job will want you to be as informed as possible throughout the application and interview process. If a company isn't being forthcoming with information, that may be an indicator that they're hiding something and that their job listing is really a job scam.
2. Do Your Research
After finding a job description that piques your interest, your next best move is to do some in-depth research. Gather as much information as you can about the company and the people who work there.
Is the name of the hiring manager listed with the application? Can you find the name of the leader of the department you'd be working in? Do some digging on the company website and on LinkedIn to try to get a better sense of whether or not that particular opportunity (and team) would suit you.
Be wary of companies with no online presence or no named employees. If your research yields no results, the job listing that caught your eye could be a job scam.
3. Read Reviews
Employer review sites are another great place to turn when you'd like a little more information about a particular company. These sites give you some insider insight into what working for that employer is actually like.
Plus, past victims of job scams sometimes post warnings on these sites about phony companies with hoax job listings.
However, don't immediately accept everything you read on employer review sites as the indisputable truth. The reviews are often written by scorned ex-employees or others who have a beef with the company.
4. Peruse Social Media
Facebook, Twitter, Instagram, and other social media sites provide additional perspectives of a company. The people behind job scams sometimes use fake social media accounts to target job seekers.
Look at the company's own accounts to get a feel for what their business is all about. Also, search for mentions of that company to understand what other people are saying.
If you get a direct message via social media from a potential employer, a slew of grammatical errors and other red flags could indicate a job scam.
5. Ask Questions
When searching for a job, you want to present yourself as a good employee—agreeable and compliant. You may be reluctant to ask too many questions.
However, if something is making you feel uneasy, speak up and ask about it. Put your questions out there and get the information you need. You don't need to suffer in silence with your reservations.
Identifying problems during the job search and application process is one way to avoid job scams or legitimate jobs that just aren't a good fit for you.
6. Trust Your Gut
If you're getting the feeling that something just isn't right, don't be afraid to listen to your own intuition. Ignoring your gut typically doesn't play out well. You're not obligated to remain in a situation that makes you uncomfortable.
Be on Alert
As a job seeker, you need to be on high alert for job scams that could jeopardize your future. Use these six tips to separate the frauds from the legitimate opportunities until you find a job opportunity that's perfect for you.