How To: Translate Military Terms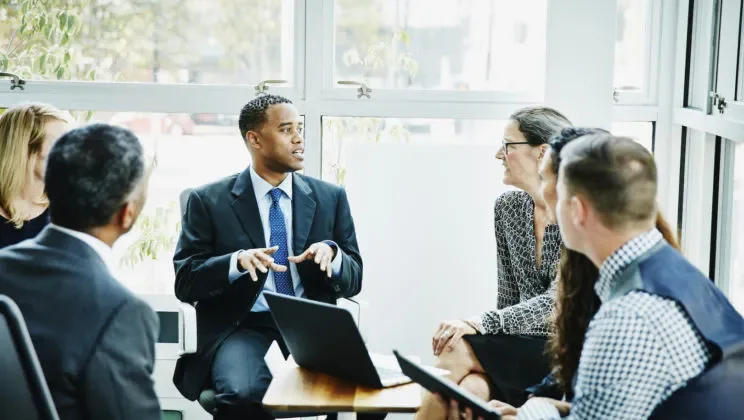 A recent ZipRecruiter study set out to determine the biggest challenges facing veterans as they search for civilian jobs. We interviewed both veterans and people who recruit veterans, and of those interviewed, 78% cited "translating skills" as a hurdle veterans must overcome*. This is unsurprising considering the military-specific terms and titles that are used within the service—terms which average civilians probably won't understand—and explains why it can be difficult for veterans to communicate their abilities to civilian employers and get the interviews and jobs they want.
If you are a veteran on the civilian job hunt, building a basic understanding of how to translate your military experience to a civilian resume is crucial. You might find it useful to include your Military Occupational Specialty (MOS) Code on your resume if you're hoping to land a job similar to your military position. But if you're seeking employment in a completely new line of work, incorporating basic corporate translations is the best way to make your resume civilian-friendly. Below, we've rounded up the most common military-specific terms (left) and their civilian equivalent (right).
Hierarchy or Seniority Level Terms
Military Title
Civilian Translation
Commander
VP, Director or Senior Manager or
Executive Officer
Deputy Director or Assistant Director / Associate Director
Field-Grade Officer
Executive or Manager
Company Grade Officer
Operations Manager or Coordinator
Warrant Officer
Department Manager or Department Head
Senior NCOs
Supervisor or Coordinator
Infantry
Security Manager or Security Enforcer
First Sergeant
Personnel Manager, Manager
Squad Leader
Team Leader or Team Lead
Supply Sergeant
Logistics Manager
Operations NCO
Operations Supervisor / Operations Manager
Skills and Responsibilities Terms
Military Term
Civilian Term
AI
Additionally skilled in
Combat
Hazardous conditions
Company
Department or section
Medal
Award
Military Personnel Office
Human Resources
Mission
Task, function, or objective
Military occupation speciality
Career specialty
Squad or platoon
Team
Reconnaissance
Data collection and analysis
Regulations
Policies or guidelines
Security clearance
Security clearance
Servicemembers
Employees
Subordinates
Employees
TAD/TDY
Business trip
If you're unsure about what types of civilian jobs to apply for, an MOS translator can help you hone in on the jobs you're most qualified for based on your military experience. Here are a few to consider:
CareerOneStop

O*Net

TAOnline

Military.com
As a new member of the civilian workforce, you'll be asked to speak to your military experience in resumes, cover letters, and interviews many times over. You want to make sure you have an arsenal of civilian-friendly tools and terms that allow you to do this, so you can show employers in any industry why you're the right fit for their open job.
*ZipRecruiter Internal Data, July 2018. Of 14 candidates interviewed regarding the most prevalent challenges faced by Veteran job seekers, 11 listed and mentioned translating skills as the top challenge. These candidates were a combination of Veteran job seekers, Veteran-specific corporate recruiters, and non profit employment programs that serve transitioning Veterans.