What Is a Structural Welder and How to Become One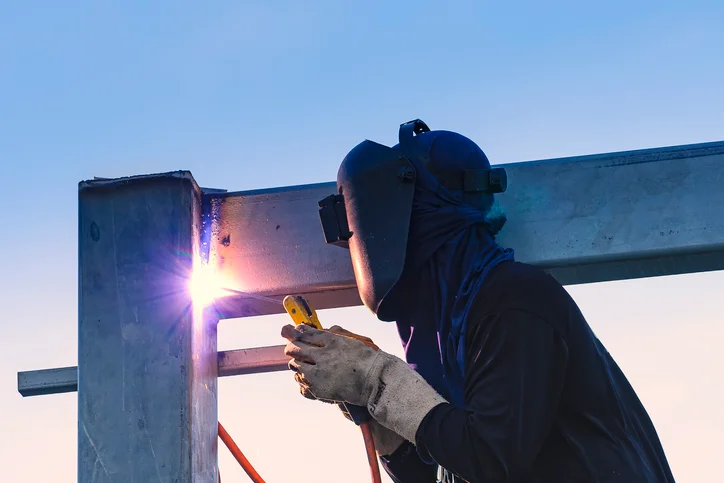 ---
What Does a Structural Welder Do?
A structural welder plays a vital role in the construction of most buildings, roads, and freeways. They build and install iron or steel girders, columns, and other materials to form buildings, bridges, and other structures. They also cut, position, and bolt down steel bars to reinforce concrete. They may repair old infrastructure. And can also weld and cut structural metal in fabricating shops.
How Do You Become a Structural Welder?
To become a structural welder, you must have a high school diploma or GED certificate. While there are officially no higher education requirements for this position, obtaining a welding certification is highly recommended. Some companies may provide welding training and certification, but pursuing a welding certification before applying for a structural welding position will greatly increase your odds of landing a job as a structural welder. If you are seeking to become a structural welder, you may also want to consider gaining experience in construction and metalworking through an apprenticeship or related positions.
Where Do Structural Welders Work?
Structural Welders can work indoors or outdoors, rain or shine. Their workspaces can take place on a freeway, underground, and they may even work suspended on the side of a towering skyscraper. Structural welders can work at any place where construction takes place. You can expect to work in urban, suburban, or rural environments as a structural welder.
What Certifications and Tests Are Required to Become a Structural Welder?
To become a structural welder, you must have a welding certification. Welding certificates are based on a hands-on test of welding procedures and supervised by a welding inspector to ensure that your work is up to code. There are certifications for different types of welds and metals. Required tests vary, depending on the construction and structures you may be working on, and usually require the welder to perform specific welds on certain pipes and beams.
Structural Welder Job Description Sample
With this Structural Welder job description sample, you can get a good idea of what employers are looking for when hiring for this position. Remember, every employer is different and each will have unique qualifications when they hire for a Structural Welder role.
Job Summary
Our construction company is looking for a Structural Welder to join our team. In this role, you are responsible for welding, grinding, and finishing girders or other structural aspects of our building projects. You need to be a certified welder with experience in both MIG welding and TIG welding. This is a highly physical position, so you must be able to stand, crouch, and lift objects throughout your shift. Experience with reading blueprints and thorough knowledge of the steel manufacturing industry is required.
Duties and Responsibilities
Calibrate your welding tools
Read blueprints to help you layout the structural frame
Clean and polish girders before welding
Weld, grind, and finish the girders
Inspect your welds for integrity
Requirements and Qualifications
High school diploma or GED certificate
Welding certificate
MIG and TIG welding experience
Physical stamina
Blueprint reading skills
Keen eye for detail