What Is a Senior Project Manager and How to Become One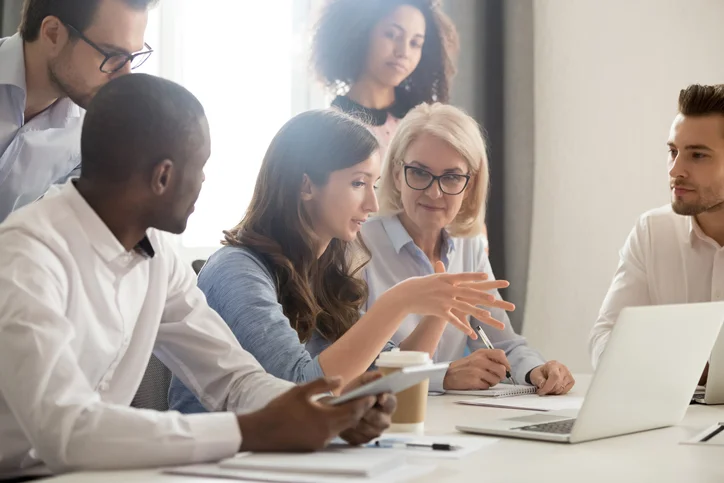 ---
What Does a Senior Project Manager Do?
A senior project manager oversees work on projects from the initial idea phase through to completion. In large companies, a senior project manager supervises junior and mid-level project managers who are directly involved with ongoing projects. A senior project manager serves as a liaison between different departments and outside vendors and suppliers. Other senior project manager duties include troubleshooting problems and ensuring that projects adhere to timelines and budgets.
How Do You Become a Senior Project Manager?
You need a college education and significant industry experience to become a senior project manager. Most senior project managers have a bachelor's or master's degree in business, communications, business administration, or an industry-specific field. Additionally, senior project managers typically have six to ten years of experience in the workforce, either in project management or supervisory roles. Senior project managers must be excellent communicators, well-organized, and influential leaders.
What Is the Difference Between a Senior Project Manager and an Operations Manager?
The difference between a senior project manager and an operations manager is the type of work they oversee. Senior project managers supervise project teams from the idea stage until the completion of the project. Operations managers oversee the day-to-day processes that keep a company running. Sometimes a project will require operations managers and senior project managers to work together, but the two roles typically focus on different aspects of the business.
What Does It Mean to Be a Senior Project Manager?
Being a senior project manager means you are responsible for making sure your company's projects are completed in a timely and cost-efficient manner. As a senior project manager, you will supervise project managers and other employees as they work to complete projects. You will check in with various groups to assess their progress and help troubleshoot solutions when issues arise. Another role of the senior project manager is to ensure that projects remain within budget.
Senior Project Manager Job Description Sample
With this Senior Project Manager job description sample, you can get a good idea of what employers are looking for when hiring for this position. Remember, every employer is different and each will have unique qualifications when they hire for a Senior Project Manager role.
Job Summary
Our company is looking for a Senior Project Manager to take a key leadership role within our organization. In this position, you are responsible for estimating the labor and material costs of each project, coordinating with vendors and contractors, and ensuring the project sticks to the budget and timeline. You must also make sure the project is in compliance with all relevant regulations. Our ideal candidate has a bachelor's degree in construction management or a similar field. Since this is a high-ranking position, you must have already held project management positions in the past.
Duties and Responsibilities
Create a detailed cost estimate
Draft a budget and timeline for the project
Coordinate with employees, vendors, and contractors to begin labor
Oversee construction and ensure the job site meets safety regulations
Ensure all schedules are adhered to
Requirements and Qualifications
Bachelor's degree in construction management
Project management experience
Microsoft Project experience
Vendor management experience
Communication, organization, leadership, and problem-solving skills