What Is a Sales Agent and How to Become One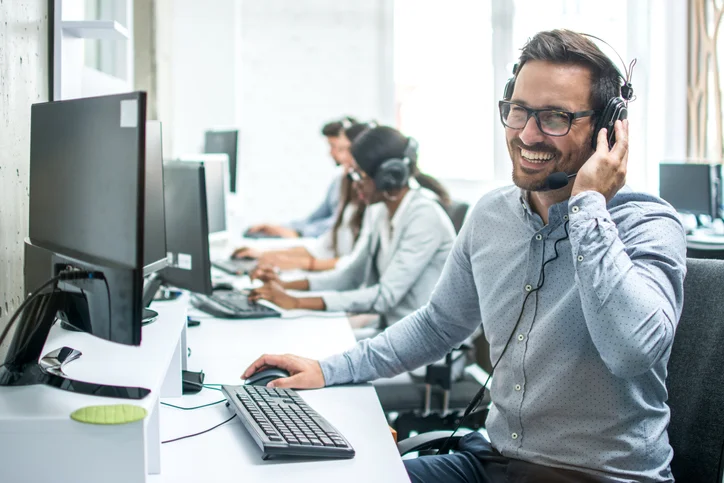 ---
What Is a Sales Agent?
A sales agent handles direct marketing and sales for a business. In this career, your job duties include finding sales leads and contacting each potential client to offer goods or services on behalf of your company. You may also provide information and answer questions for new or existing customers. Sales agents may work with management on marketing strategies and help create presentations, promotional materials, and pitches with other members of the sales department. Employers often expect sales agents to document their efforts and create a database of potential clients.
How to Become a Sales Agent
Educational qualifications for sales agents vary from employer to employer. Most companies seek applicants with previous sales experience or those who can demonstrate sales skills on the job. Degrees or diplomas in marketing could help your employment search, while expertise or education in subjects such as business administration may qualify you for a management position in the sales department. Computer skills also prove beneficial. Sales agents should be able to use Microsoft Office software and have experience with Salesforce or other customer relationship management (CRM) programs.
How to Be a Good Sales Agent
Communication skills are critical in a sales career. You need to be able to communicate effectively and professionally and have a deep understanding of the needs of businesses in your company's industry. You need to be able to adjust your pitch based on how your potential client responds to you. As a sales agent, you have to develop the confidence to act independently, but you should also retain the ability to work as part of a team when necessary.
Sales Agent Job Description Sample
With this Sales Agent job description sample, you can get a good idea of what employers are looking for when hiring for this position. Remember, every employer is different and each will have unique qualifications when they hire for a Sales Agent role.
Job Summary
We are seeking a motivated and organized Sales Agent to close sales and boost our customer base. You will utilize established leads and find new leads for potential customers. After making initial contact, you will present the benefits of our products and services, helping them understand how these products can enhance their everyday lives. We prefer candidates who have at least two years of sales experience and a solid history of closing sales, but we are willing to train the right person.
Duties and Responsibilities
Research potential leads from business directories, web searches, or digital resources
Contact potential customers through phone calls and emails
Determinecustomer needs and offer product or service solutions and support
Deliver customized, targeted sales strategies
Close sales and lead customer through the purchasing process
Meet all quotas for inside and outside sales
Maintain a record of calls through our computerized system
Create and maintain a database of prospective clients
Requirements and Qualifications
High school degree or equivalent; bachelor's degree a plus
2+ years of sales experience preferred with a demonstrated successful sales record
In-depth understanding of company services and its position in the industry
Proficient with Microsoft Office Suite and Salesforce experience
Excellent communication skills