What Is a Project Coordinator and How to Become One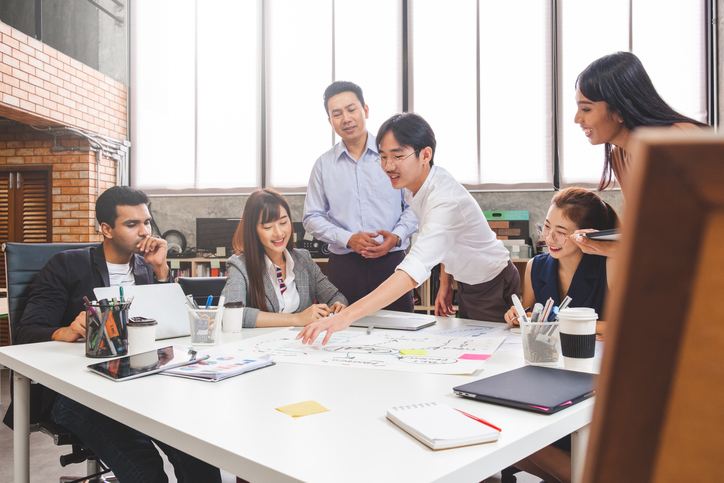 ---
What Is a Project Coordinator?
As a project coordinator, you are responsible for ensuring that your project is moving forward smoothly and on time. You may work alongside a project manager, who is in charge of the execution of the project overall; in this case, your job is primarily focused on clear communication and ensuring everyone on the team understands their roles and expectations. You try to foresee issues and communicate them to the project manager as part of your regular updates on the project's progress.
How to Become a Project Coordinator
To become a project coordinator, you must first complete your high school education or receive a GED certificate. You will most likely need a bachelor's degree as well, in a relevant field for the industry in which you wish to work. Most project coordinators spend at least a few years working as part of the team and gaining the skills and knowledge they will need to move upward into management.
What Is the Job Outlook for a Project Coordinator?
According to the Bureau of Labor Statistics, generally speaking, most manager jobs will continue to experience some growth in the near future. For example, the BLS projects a 12% increase in demand for computer and information system managers, such as project coordinators, between 2016 and 2026. This rate is much higher than the national average for all careers and reflects an overall trend in growth in the technology sector.
How to Be a Successful Project Manager
A successful project manager can make a big difference in the overall performance of a project team. Good project managers have a passion for continued learning; they are always seeking to expand their understanding and skill set. They also have very good communication and people skills; they inspire their teams to work hard and meet deadlines through their supportive and clear leadership. Great PMs also can foresee issues that may arise and get ahead of them to keep the project moving smoothly.
Project Coordinator Job Description Sample
With this Project Coordinator job description sample, you can get a good idea of what employers are looking for when hiring for this position. Remember, every employer is different and each will have unique qualifications when they hire for a Project Coordinator role.
Job Summary
We are seeking an organized and energetic project coordinator to join our growing organization. In this position, you will work with the project manager and adjunct team to organize and implement new and exciting company projects. Working in a team environment, you will organize meetings, take notes, manage schedules, and ensure all materials and information are present to meet project timelines. Your role is essential to the launching of new projects and you must be organized and professional.
Duties and Responsibilities
Monitor current projects and coordinate all team members involved to keep workflow on track
Assign new project tasks
Work to improve the project process
Ensure project aligns with set strategy and budget
Organize and plan meetings with project manager
Arrange and manage team goals, project schedules, and new information; keep all material up to date
Communicate timeline changes and new information to team; track project changes and adjust schedules as needed
Record minutes and take detailed notes during meetings
Keep track of all project-related paperwork; ensure all needed materials are current and properly filed and stored
Strategize with project manager when needed
Track and analyze project risks and recommend improvements
Requirements and Qualifications
Bachelor's degree in marketing, communications, business, administration, or related field
Previous experience in an administrative, marketing, or manager role
Excellent written and verbal communication skills
Superior computer skills; well-versed in Microsoft Office Suite, with a strong and thorough knowledge of Excel
Able to work effectively under pressure
Flexible and able to multitask on several different aspects of a project or on multiple projects
Able to produce quality work with strict deadlines