What Is a Project Construction Manager and How to Become One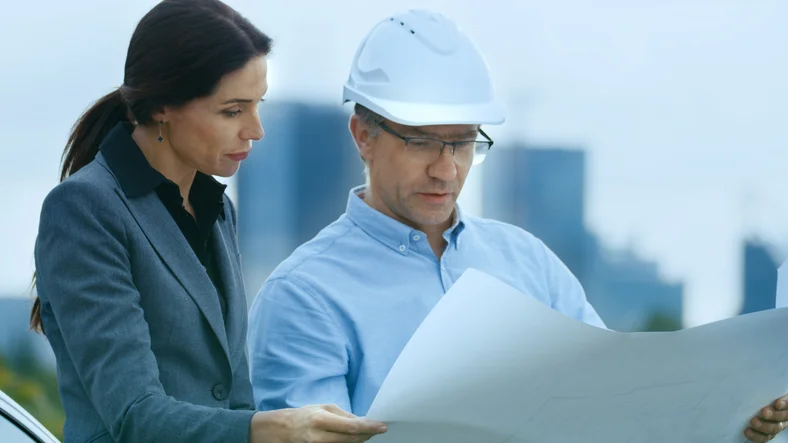 ---
What Does a Project Construction Manager Do?
As a project construction manager, you oversee construction projects from start to finish. Your duties include planning and supervising a variety of construction projects. You are responsible for overseeing the scheduling of contractors, workers, and shipments. You organize budgets and timelines, hire labor, and consult with architects and engineers to ensure the project complies with all building codes and state and federal regulations.
How Do You Become a Project Construction Manager?
If you want to become a project construction manager, there are educational courses available that can get you started. Project construction managers have many responsibilities on a construction site, so employers prefer someone with a bachelor's degree in construction management, business, or a related field. Hands-on experience onsite is valuable; employment as a construction worker, assistant manager, or apprentice on a construction project will strengthen your resume.
What Is Construction Administration?
Construction administration and construction management go hand-in-hand. In construction administration, the architect and team administrators cover the technical and design aspects of a project. They focus on the big picture. A construction manager is onsite focusing on the day-to-day aspects of the project. They are concerned with material shipments and labor. Construction administration can oversee blueprints, while the construction manager makes sure the project work is being done.
Are Construction Project Managers Exempt?
In some cases, construction project manager exempt from overtime pay. There are many cases where construction project managers fall into an executive exception category that does not allow for overtime on top of full-time wage since managerial duties are not covered. The law differs from state to state, and different companies may have different categories for their employees. It is important that you check your local law and inquire with your company about your exempt status as a construction project manager.
What Do You Have to Study to Become a Construction Project Manager?
When it comes to classes and study to become a construction project manager, the best course of action is enrolling in a college or trade school that offers construction management instruction. The Construction Management Association of America (CMAA) can provide information on classes in your area. Some construction project managers chose to get certification as well. Your coursework will include mathematics, management, customer service, and construction methods and practices.