What Is a Package Delivery Driver and How to Become One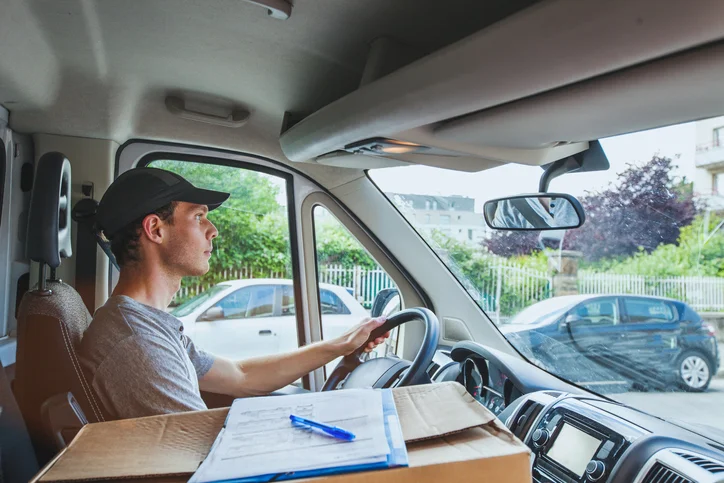 ---
What Is the Job of a Package Delivery Driver?
As a package delivery driver, you transport packages in a vehicle, typically a large van or truck, while observing safe driving practices and ensuring the safety of yourself and your cargo. Aside from the daily dispatch, you may also load cargo, sort parcels for ease of delivery, report traffic incidents and accidents, and keep your vehicle clean. In most cases, you are not responsible for maintaining your vehicle, but you must report any mechanical problems you notice. Some package delivery drivers accept payments for shipments, but most only deliver packages following the instructions provided. You do a moderate amount of paperwork to register and track deliveries.
How to Become a Package Delivery Driver
Training to become a package delivery driver is minimal. The primary qualifications include having a valid driver's license and certifications for driving a commercial delivery vehicle and having the physical ability to lift packages weighing up to 70 pounds. Your responsibilities include a significant amount of driving, so most employers require you have a clean driving record. There are no critical skills you are expected to have, though many employers may require you to wear a uniform while performing your duties. If you deliver particularly heavy packages, your employer may send a delivery assistant to help.
Package Delivery Driver Job Description Sample
With this Package Delivery Driver job description sample, you can get a good idea of what employers are looking for when hiring for this position. Remember, every employer is different and each will have unique qualifications when they hire for a Package Delivery Driver role.
Job Summary
We are looking for a Package Delivery Driver to pick up shipments and drop them off at our customers' residents or places of business. In this position, you will load your truck at our shipment center at the beginning of your shift and drop off every package along your route. If you are unable to get to the customer's door or they are unable to sign for a package, you will leave a notice and return the package to our facility. Our ideal applicant has a commercial driver's license (CDL) and experience driving medium-sized trucks.
Duties and Responsibilities
Load your truck at the beginning of each shift
Deliver packages along your pre-set route
Leave notices when you are unable to deliver packages
Return undelivered packages to our distribution center
Obey all traffic laws and safety standards
Requirements and Qualifications
High school diploma or GED certificate (preferred)
Commercial driver's license (CDL)
Clean driving record
Experience driving delivery trucks and vans
Physical stamina and the ability to lift up to 70 pounds