What Is an Outside Sales Representative and How to Become One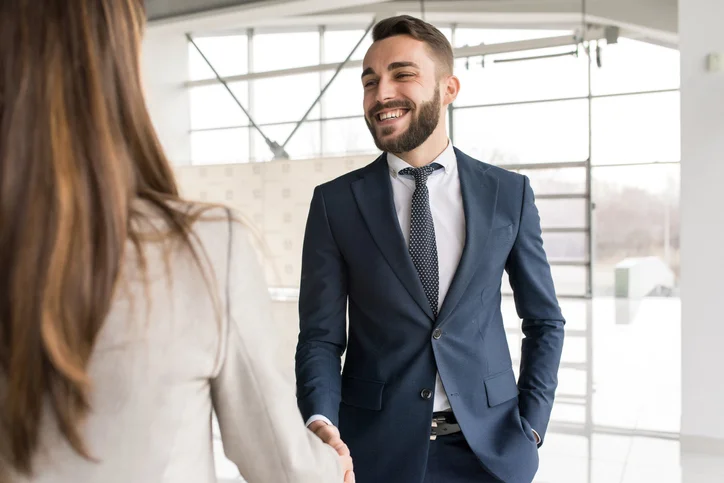 ---
What Does an Outside Sales Representative Do?
An outside sales representative sells products or services to companies, medical facilities, schools, and other organizations. They work with current clients to encourage repeat business, and they also meet with new and prospective clients to make additional sales. Outside sales representatives usually meet with clients in person, so some travel is a necessary part of the job. Other job duties include making presentations and sales pitches as well as resolving problems for clients.
How Do You Become an Outside Sales Representative?
To become an outside sales representative, you need some education and training. Employers may accept candidates with a high school diploma; however, a college degree in a relevant field could be necessary if you want to sell technical or medical products. Most outside sales representatives start their careers as inside sales agents working on the telephone or online sales platforms. Businesses provide outside sales representative training that could last a few weeks up to a full year.
What Are Outside Sales Representative Career Paths?
Outside sales representative career paths vary depending on the industry and the size of the company for which a sales rep works. Outside sales representatives for large, national or international corporations frequently travel all around the country or even the world. Those working for smaller companies or branches of large companies travel within a local region to connect with clients. Outside sales representatives work in many industries, including manufacturing, technology, healthcare, and pharmaceuticals.
What Does a Field Sales Rep Do?
A field sales rep is an outside sales representative that works entirely in the field rather than at the home office. The job of a field sales representative is to schedule appointments with clients and prospective customers via phone call or email, then conduct in-person meetings to discuss their company's products and services with the goal of making sales. Field sales representatives might be paid a base salary or work solely on commission. Either way, their career success depends on meeting yearly sales quotas.
What Are the Benefits of an Outside Sales Representative Job?
A job as an outside sales representative has many benefits, such as the opportunity to travel and high earning potential. Outside sales representatives typically set their own schedules by contacting clients and prospects directly to get meetings on the calendar. They travel to conduct sales pitches or meet with current clients onsite at client locations, so outside sales representatives get to experience a variety of different places. Successful outside sales representatives earn more commission as well as bonuses for meeting and exceeding sales quotas.
Outside Sales Representative Job Description Sample
With this Outside Sales Representative job description sample, you can get a good idea of what employers are looking for when hiring for this position. Remember, every employer is different and each will have unique qualifications when they hire for a Outside Sales Representative role.
Job Summary
We are looking for an enterprising, self-starting individual to join our company as an Outside Sales Representative. As part of our team, you recognize and cultivate potential sales leads, travel to meet with prospective clients, and endeavor to transform one-off sales into lasting beneficial relationships. You work under a regional sales manager within your territory, building relationships with existing and potential customers. You use your skills in deal closing, direct sales, B2B sales, and niche marketing to demonstrate to leads just our products can benefit their bottom line.
Duties and Responsibilities
Travel within your territory to meet clients one-on-one
Maintain a comprehensive knowledge of our products and services, and how they can benefit our customers
Manage and track sales and progress in customer relationship management software
Support customers after initial sales to ensure satisfaction and realize opportunities for further sales
Requirements and Qualifications
A self-starting personality with a spirit of entrepreneurship
Prior experience in sales, particularly in a B2B environment
Experience with common customer management relationship software and platforms
Understanding of common sales techniques and theory, including sales funnel