What Is an Online Sales Representative and How to Become One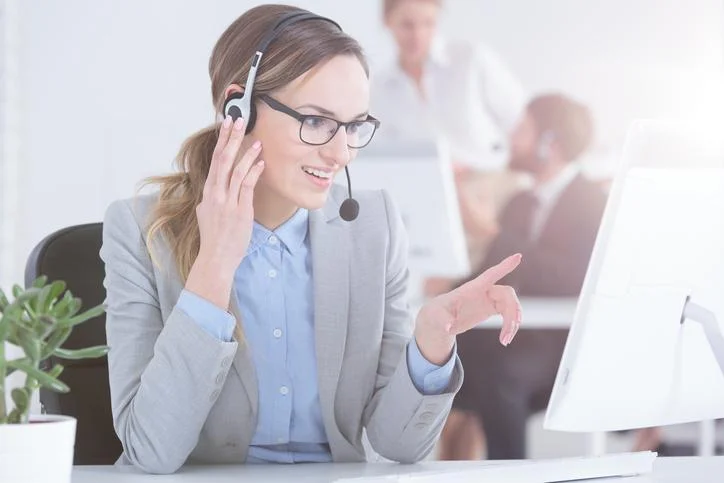 ---
What Does an Online Sales Representative Do?
As an online sales representative, you sell products and services via the internet on a commission basis, instead of face to face with a customer. You may work in one of several industries including insurance, automotive, and retail, and may either telecommute or work from a company office during normal business hours. Your duties include finding leads and conducting the necessary follow-up to meet sales quotas. Other responsibilities include maintaining records, resolving client issues, and participating in any required training. Some amount of travel is often required for online sales representatives.
How to Become an Online Sales Representative
Qualifications to become an online sale representative include a bachelor's degree in marketing, business, or a related field. You must be detail-oriented with a strong work ethic for remote positions. Computer proficiency is critical to promote your business, maintain records, and communicate with your customers. Some employers require continuing training for new product launches and to keep up with changes in the industry. An outgoing individual is an excellent fit for this opportunity. Outstanding customer service skills are vital even in this virtual setting. Certification with online advertising sites such as Google Adwords will help drive sales and improve your chances for advancement.
Online Sales Representative Job Description Sample
With this Online Sales Representative job description sample, you can get a good idea of what employers are looking for when hiring for this position. Remember, every employer is different and each will have unique qualifications when they hire for a Online Sales Representative role.
Job Summary
Job Summary: As an Online Sales Representative, you will play a pivotal role in driving revenue growth by engaging with potential customers through various online channels. Your primary responsibility will be to establish and maintain strong customer relationships, understand their needs, and effectively promote and sell products or services. This position requires a proactive and results-oriented individual who excels in digital communication and has a passion for sales.
Duties and Responsibilities
Customer Engagement: Initiate contact with potential customers through email, chat, social media, and other online platforms to generate leads and build a client base.
Product Knowledge: Develop a deep understanding of our products or services and effectively communicate their features, benefits, and value propositions to customers.
Sales Presentations: Conduct online product demonstrations, presentations, and consultations to showcase the benefits of products and close sales deals.
Lead Management: Manage and nurture leads through the sales funnel, tracking interactions and progress in a CRM system.
Customer Support: Provide exceptional customer support, address inquiries, and resolve issues to ensure a positive customer experience.
Sales Targets: Meet or exceed sales targets and quotas while maintaining high levels of customer satisfaction.
Market Research: Stay informed about industry trends, competitor offerings, and customer preferences to adapt sales strategies accordingly.
Reporting: Generate and submit regular sales reports, detailing progress, opportunities, and challenges to the sales manager.
Feedback Loop: Provide valuable feedback to the marketing and product development teams based on customer insights and interactions.
Requirements and Qualifications
Education: A high school diploma or equivalent is required, while a bachelor's degree in marketing, business, or a related field is preferred.
Sales Experience: Proven track record in online sales or a related field, with a minimum of 2 years of experience.
Digital Proficiency: Strong familiarity with digital communication tools, CRM software, and online meeting platforms.
Communication Skills: Exceptional verbal and written communication skills, including active listening and persuasive presentation abilities.
Customer-Centric: A customer-focused mindset with a passion for delivering outstanding service and building lasting relationships.
Self-Motivated: Ability to work independently, set goals, and meet targets with minimal supervision.
Adaptability: Flexibility to adapt to changing sales strategies and market dynamics.
Tech-Savvy: Comfortable using various digital tools and platforms to conduct online sales activities.
Problem-Solving: Strong problem-solving skills to address customer concerns and objections effectively.