What Is an Onboarding Specialist and How to Become One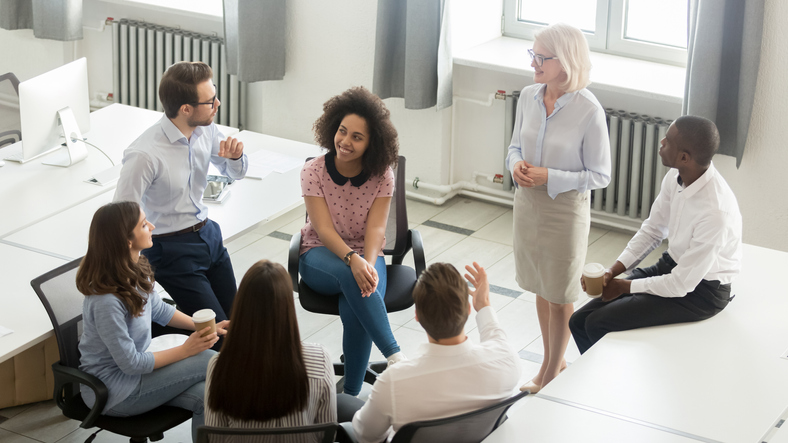 ---
What Does an Onboarding Specialist Do?
An onboarding specialist helps introduce people to a company's culture and operations. If you work in HR, then your job is to ensure that each new hire adjusts to the work environment of the company during their first few days on the job. As a general onboarding specialist, your focus is on bringing new employees or customers into the company's ecosystem and making them feel like they belong. Your duties include creating handbooks to explain company policies and procedures, communicating expectations, providing company tours, introducing team members, assisting with account setup, and answering questions.
How Do I Become an Onboarding Specialist?
The qualifications you need to become an onboarding specialist are a bachelor's degree in human resources management, communication, or a similar field and experience working in HR or customer service. In an HR setting, your responsibilities require you to have excellent communication skills, respect for confidentiality, familiarity with labor laws and legislation, a firm grasp of employee relations, and experience using Human Resources Information Systems (HRIS). As a client onboarding specialist, your computer skills are in high demand, as you use a combination of email, social media, and web copy to engage and interact with new and returning customers.
Onboarding Specialist Job Description Sample
With this Onboarding Specialist job description sample, you can get a good idea of what employers are looking for when hiring for this position. Remember, every employer is different and each will have unique qualifications when they hire for a Onboarding Specialist role.
Job Summary
Our company is looking for an Onboarding Specialist to join our HR department. Your job in this position is to help new employees adapt to our company culture. You may help them with benefits information or other aspects of company life. You are also responsible for ensuring that all paperwork is in compliance with our policies. You should have significant recruiting or human resources experience. Our ideal candidate has a bachelor's degree in human resources management or a similar field.
Duties and Responsibilities
Create literature on company policies for new employees
Write emails informing new and existing employees of policy changes
Process onboarding paperwork
Coordinate with IT to set up new employees with computers
Answer any questions about payroll or benefits
Requirements and Qualifications
Bachelor's degree in human resources management
Strong communication and organizational skills
Attention to detail
Welcoming personality
Ability to memorize company policies