What Is a Fry Cook and How to Become One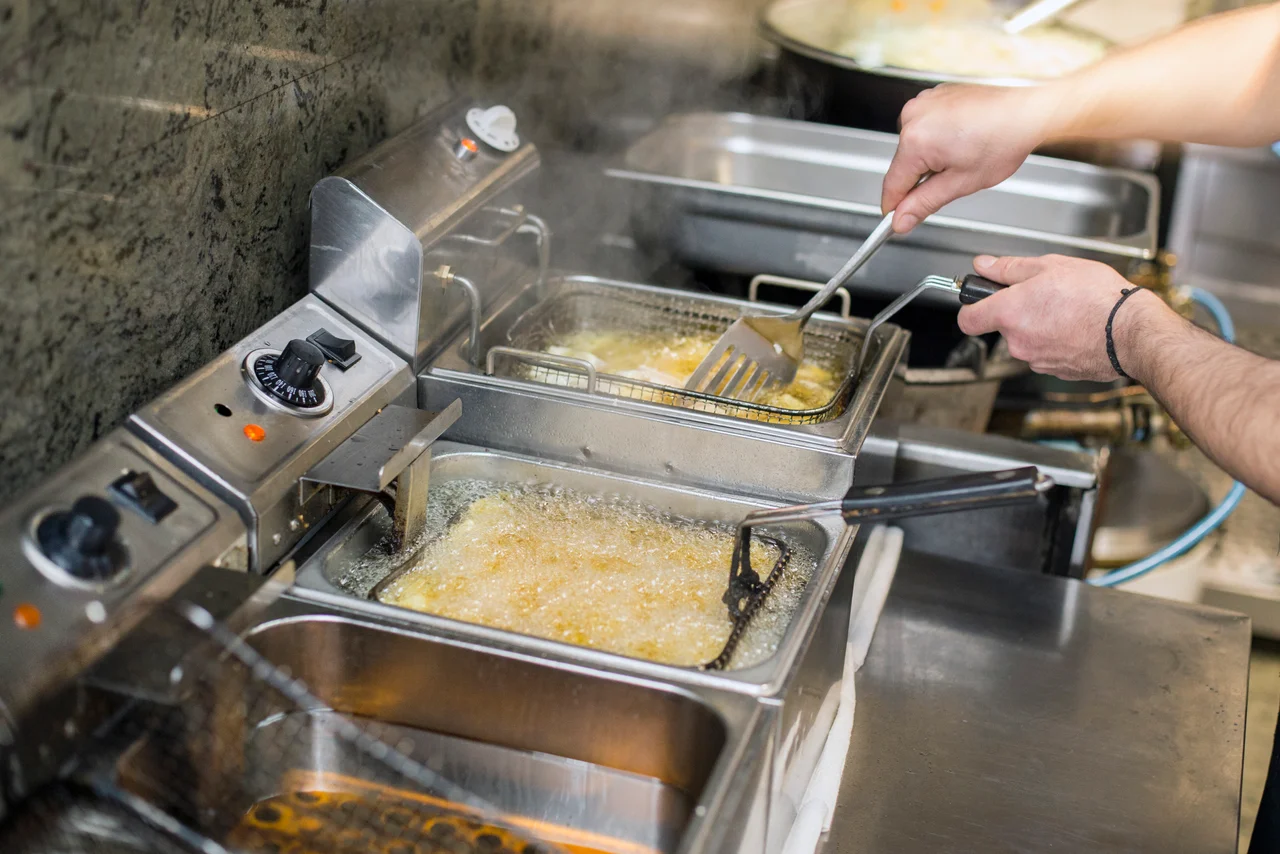 ---
What Is a Fry Cook?
A fry cook operates the deep fryer cooking station for a restaurant. The deep fryer cooks food by submerging it in boiling oil until it is fully cooked. Dishes prepared in a deep fryer include fried chicken, french fries, and fish filets. As a fry cook, your job duties involve prepping the food for frying, watching the fryer to ensure the food does not overcook, and maintaining the deep fryer to ensure it is operating correctly and safely.
How to Be a Good Fry Cook
To be a good fry cook, you must be able to handle the operation of the deep fryer safely. The oil is very hot and flammable, so an excellent fry cook takes the proper safety precautions, such as wearing gloves and safety goggles, while operating the equipment. They also maintain an organized cooking station. Since there are a wide variety of foods that can be used in the deep fryer, fry cooks need to pay attention to the cooking time for each type of food.
Fry Cook Job Description Sample
With this Fry Cook job description sample, you can get a good idea of what employers are looking for when hiring for this position. Remember, every employer is different and each will have unique qualifications when they hire for a Fry Cook role.
Job Summary
We are seeking a hard-working Fry Cook to join our restaurant team. In this role, you will set up and break down the frying station and assist with prep work. You will then fry food to fulfill orders throughout your shift. Applicants should have some culinary training or restaurant experience, although we are willing to train the right candidate who knows basic cooking techniques and equipment. Working in a kitchen can be stressful, so we are looking for individuals who can remain calm under pressure.
Duties and Responsibilities
Set up and break down work station
Assist with prep work
Fry food to order
Assist on the grill as needed
Help keep walk-in freezer organized
Keep work area clean
Requirements and Qualifications
High school diploma or GED certificate preferred
Culinary training or restaurant experience a plus
Knowledge of basic cooking techniques
Food handler's card
Ability to stand for entire shift
Organizational and time management skills
Ability to remain calm under pressure