What Is a Fitness Professional and How to Become One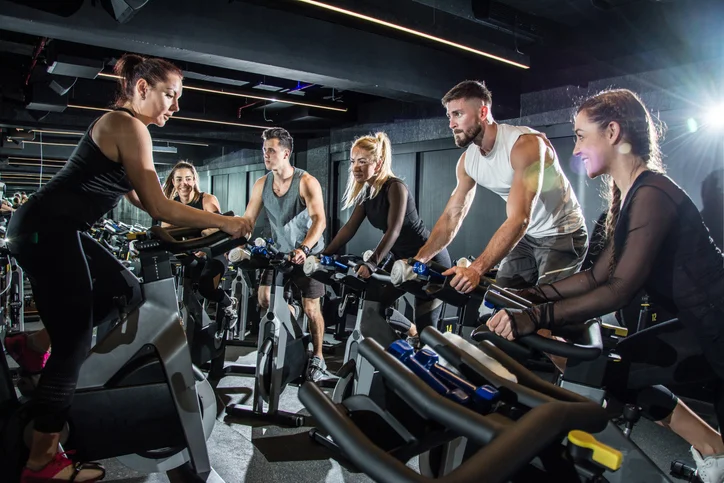 ---
What Is a Fitness Professional?
As a fitness professional, your primary responsibilities include instruction, education, and personal training in health and fitness. You can work as a personal trainer, group fitness instructor, health and wellness professional, and more. As a group trainer, you teach a class of students in a specific style of exercise. You can also choose to work one-on-one or with small groups as a personal trainer to meet their particular needs. Your general duties in any of these fields revolve around teaching safe exercise techniques, but your specific day-to-day tasks can differ significantly from job to job. You need strong communication skills to inspire others and clearly explain how to use any equipment.
How to Become a Fitness Professional
To become a fitness professional, you need the proper professional certification, like the Advanced Health and Fitness Specialist credential from the American Council on Exercise, and experience in the field. College coursework is also an excellent way to prepare, and majors such as physical fitness or exercise science are beneficial. Regarding specific qualifications, you must be sure to earn the proper certification for the position that you want. For example, do not earn a personal trainer certification if you want to teach a Zumba class. You should have a positive, upbeat attitude and know different ways of motivating people. You should also be familiar with how the body works and proper nutrition.
Fitness Professional Job Description Sample
With this Fitness Professional job description sample, you can get a good idea of what employers are looking for when hiring for this position. Remember, every employer is different and each will have unique qualifications when they hire for a Fitness Professional role.
Job Summary
We are seeking an energetic, experienced individual to join our gym as a Fitness Professional. As part of our instruction and training team, you will work with individual clients and groups, providing instruction on different fitness regimens, equipment usage, calisthenic routines, and dietary plans for use with specific fitness goals in mind. You will create individualized exercise regimens that help clients overcome their unique challenges and realize a sustainable, healthy lifestyle. Our ideal candidate has considerable prior experience in a gym environment as a personal trainer or workout instructor. This position requires you to have excellent physical fitness and the ability to demonstrate workout techniques and equipment.
Duties and Responsibilities
Lead group classes in aerobic workouts in various styles
Instruct individuals and small groups on proper equipment usage, providing education on the benefits and best practices for workouts by muscle group
Determine the goals of individual clients and formulate long-term workout regimes to help them achieve those goals
Ensure safe usage of all equipment and facilities
Requirements and Qualifications
High school diploma or GED certificate
Certification or vocational training in physical education (preferred)
Experience as a fitness instructor or trainer
Comprehensive knowledge of gym equipment, including weight machines
Experience leading specialized classes (a plus)