What Is a Customer Service Officer and How to Become One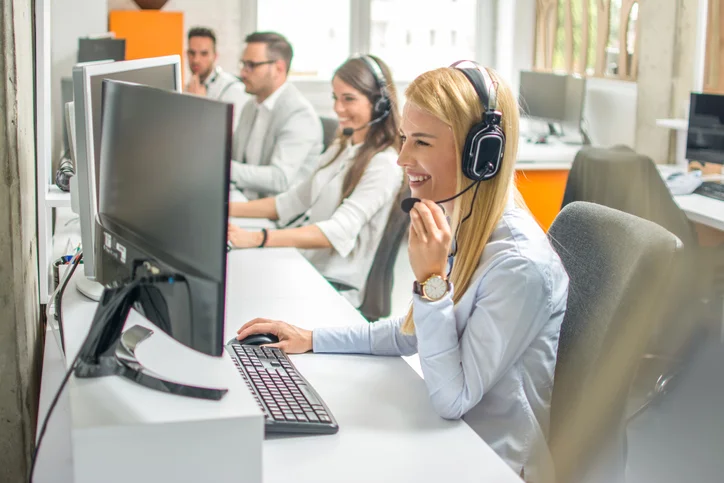 ---
What Is a Customer Service Officer?
A customer service officer is responsible for being the point of contact between a company and its customers. In this career, you specialize in handling problems related to customer and product support issues. You typically work with people in a call center setting, although you can also help customers face to face. Your job duties include receiving customer phone calls, acting as the representative of the company to the customer, and making sure the needs of the customer are being met.
How to Be a Good Customer Service Officer
The qualifications for a career as a customer service officer begin with a high school diploma or an equivalent GED certification. Some employers may prefer post-secondary education such as an associate degree or vocational training. Many companies provide intensive on-the-job training to ensure you have expert knowledge of the company's products and services. A successful customer service officer needs strong communication and interpersonal skills, the ability to listen, and excellent customer service skills.
Customer Service Officer Job Description Sample
With this Customer Service Officer job description sample, you can get a good idea of what employers are looking for when hiring for this position. Remember, every employer is different and each will have unique qualifications when they hire for a Customer Service Officer role.
Job Summary
We are looking for a customer service officer with superior communication skills and a great work ethic to join our team. As the customer service officer, you will work directly with customers to meet their needs, answer their questions and provide support. You must also be a keen note-taker who is adaptable and optimistic.
Duties and Responsibilities
Answer customer inquiries via phone, email, and in-person
Direct customers to online resources
Update customer records in the system, including notes about interactions
Pitch ideas for improving customer care
Create and maintain reports about customer interactions
Attend weekly staff meetings
Participate in team-building activities
Develop a rapport with customers
Encourage customers to complete surveys
Make recommendations to management to improve customer experience
Requirements and Qualifications
High school diploma or GED required
Associate or bachelor's degree preferred
2 years' of experience using Microsoft Office
Basic knowledge of office equipment
Previous experience in an office or call center