What Is a Corporate Investigator and How to Become One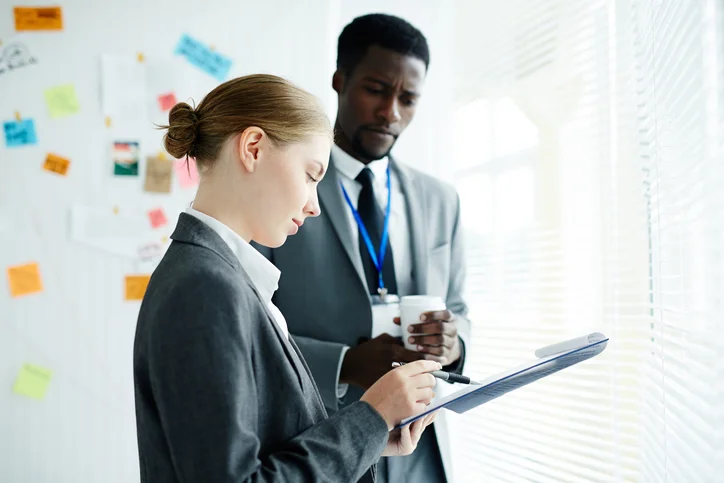 ---
What Is the Job Description of a Corporate Investigator?
A corporate investigator uses detective skills to conduct investigations into company policy, structure, and its employees. They are hired to run pre-screenings of new employees and used for clearing up harassment complaints, drug use, and illegal activities such as corporate fraud, copyright infringement, and cyber-criminal activity. In this career, you also research issues like liabilities, security issues, and unfair trade practices when clients are deciding on partnerships and mergers. While you primarily work for corporations, you may also work for individuals. Businesses that offer corporate investigation services specialize in a variety of niches such as credit, criminal history, and background checks. Financial companies often request an investigation into insurance problems, SEC filing history. If you choose this niche, a CPA certification is preferred.
How Can I Become a Corporate Investigator
To become a corporate investigator, you should have a solid understanding of business protocol and hiring procedures. It's ideal to specialize in an industry to develop your skills further. A bachelor's degree is preferred in some cases, as well as related work experience. When you're starting out, look for internships that provide real-world exposure and background screening. Training in computers and topics such as business administration, accounting, auditing, and criminal justice are also helpful. Most states require licensing, and some of them require a certain amount of experience in the field. You also need to pass state and federal background checks and have liability insurance.
Are Corporate Investigator Jobs in Demand?
With the rise of private security firms and the sale of confidential information, corporate investigator jobs are in high demand. According to the Bureau of Labor Statistics, the private detective and investigator field is expected to increase by 11% by 2026, which is faster than average. The demand is stemming from security concerns and the protection of confidential information. With current events and computer hackers becoming more creative, the need for security solutions in the market should continue to grow. However, you should expect a high level of competition for available jobs.
What Qualities Make a Good Corporate Investigator?
Qualities needed to make a good corporate investigator start with high levels of patience and determination, as some jobs are difficult and last for long periods of time. Technical skills to analyze various computer and accounting records are also necessary. Communication and people skills are crucial for interviewing employees and assessing their reactions. Staying updated on new business technology and regulations is required to remain effective and do your job correctly, especially for those who utilize computer forensics. Resourcefulness and quick decision making is useful, as available leads can be limited in time-sensitive situations. The heads of corporate investigation firms often have a background in Special Forces or as spies.