What Is a Content Writer and How to Become One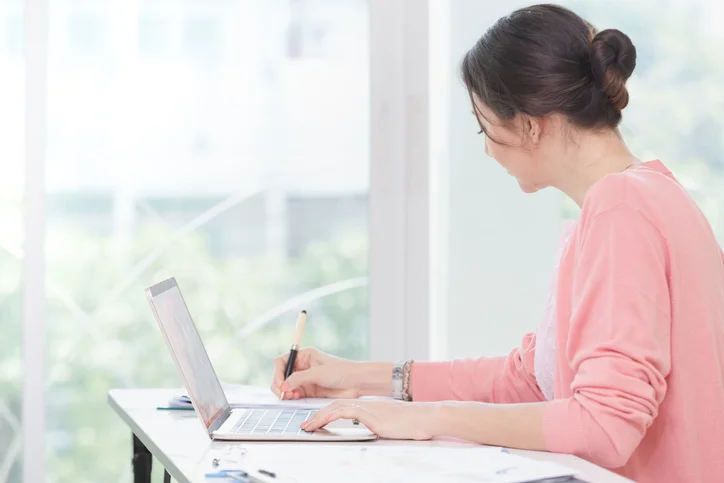 ---
What Is a Content Writer?
A content writer produces website and social media copy, usually for marketing purposes. Content writers are responsible for creating web copy that is clear, on brand, and relevant. To accomplish this, content writers must conduct research, employ an original approach to writing, and ensure that the copy they produce aligns with the business' marketing and branding initiatives. Content writers also produce captivating headlines and body copy to engage readers on the company's social media platforms.
How to Be a Good Content Writer?
A content writer composes, edits, and publishes copy for a business' marketing department. A good content writer is creative with strong research skills. Good content writers incorporate current SEO trends into web copy and ensure that the content is compatible with the company's positions. Successful content writers generate useful text for social media and website posts by continuously updating their knowledge of current marketing practices, reader views, best practices in writing, and social media trends.
Is Content Writer a Good Job?
Content writer jobs are great for job seekers who want to write. Content writing is a good job for you if you want to produce website and social media copy that reaches scores of online readers, earn income for expressing important views on various topics and exercise creativity in your work. Content writers may work in the marketing department of a company, they may work for a third-party service, or they may be self-employed. This job can offer considerable flexibility, and it is possible to find a healthy work-life balance with the right position.
Content Writer Job Description Sample
With this Content Writer job description sample, you can get a good idea of what employers are looking for when hiring for this position. Remember, every employer is different and each will have unique qualifications when they hire for a Content Writer role.
Job Summary
We are seeking a creative and detail-oriented Content Writer to develop content for print, digital, and social media platforms. You will collaborate with our editorial team to create blog posts and content for social media to engage our target audience, write email blasts and press releases for our media relations department, and assist with marketing communication campaigns. You must know how to research various topics and industry trends and produce content on tight deadlines. Excellent grammar and writing skills are required for this position.
Duties and Responsibilities
Brainstorm with the editorial team for new ideas and strategies for effective content
Research markets and industries to create content that is innovative and original
Develop copy on a wide variety of topics for multiple platforms (such as the website, blogs, articles, and social media)
Create eye-catching and innovative headlines
Collaborate with campaign managers, creative team, and designers
Requirements and Qualifications
Bachelor's degree in English, journalism, communications, or a related field preferred
3+ years of professional writing experience, especially with digital platforms
Familiarity with keyword placement and SEO
Portfolio of published work
Excellent grammar and writing skills
Able to multitask, prioritize, and manage time efficiently
Self-motivated and self-directed
Proficient with Microsoft Office Suite and Google Docs