What Is a Construction Project Coordinator and How to Become One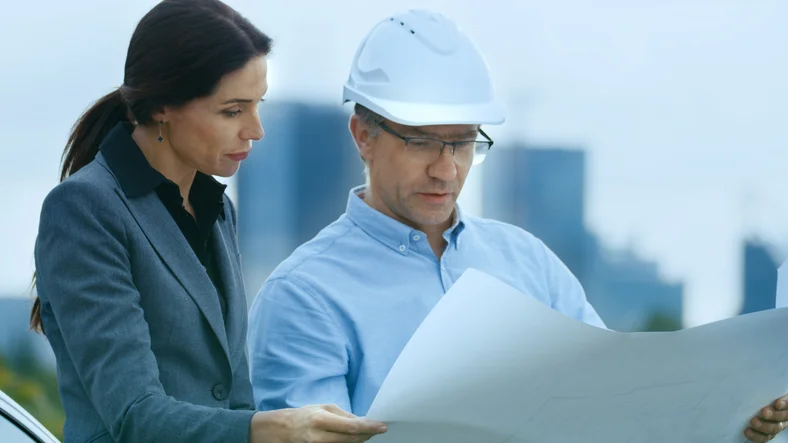 ---
What Does a Construction Project Coordinator Do?
As a construction project coordinator, your primary responsibilities are to oversee the operations of a construction project. You hire the necessary crew members, manage supplies, update clients on progress, and implement procedures to adhere to building and safety codes. Additional responsibilities may include hiring subcontractors, negotiating contracts, and keeping the project within budget. You must have a bachelor's degree in construction management or a related field. Strong analytical, management, and leadership skills are additional qualifications. The career requires prior experience in the construction industry.
How Can I Become a Construction Project Coordinator?
Becoming a construction project coordinator requires you have some formal qualifications and education, typically a bachelor's degree in construction management, civil engineering, or a related discipline. Prior experience is a valuable asset, and can sometimes be accepted in lieu of other educational requirements. Nonetheless, programs offered by universities, community colleges, or vocational schools are useful in equipping you with the skills necessary to succeed in your duties and responsibilities, whether that is collaborating with architects and electrical engineers, creating budget guidelines, liaising with regulatory agencies, or overseeing workers and technicians on site.
Construction Project Coordinator Job Description Sample
With this Construction Project Coordinator job description sample, you can get a good idea of what employers are looking for when hiring for this position. Remember, every employer is different and each will have unique qualifications when they hire for a Construction Project Coordinator role.
Job Summary
We are seeking a reliable and organized Construction Project Coordinator to support our Project Field Manager on-site. You will contact vendors for quotes, organize vendor paperwork, create packing slips for materials, submit subcontractor purchase orders, complete permit applications, and schedule site walkthroughs. When necessary, you will also make travel arrangements for the Project Manager and other supervisors as well as schedule client meetings. We prefer candidates who have at least one year of administrative support experience and who are familiar with construction project timelines, but we are willing to train the right person.
Duties and Responsibilities
Make calls to vendors to obtain quotes for different project tasks
Submit subcontractor purchase order requests
Organize vendor and other project paperwork
Complete permit applications and follow through to make sure they are approved
Schedule site walkthroughs at the close of the project
Handle travel arrangements for supervisors
Schedule client meetings
Requirements and Qualifications
A high school diploma or equivalent
1+ years of administrative support; experience with construction a plus
Proficiency with computers and basic office programs
Excellent communication and organizational skills
Reliable transportation
A flexible schedule