What Is an Assistant Nurse Manager and How to Become One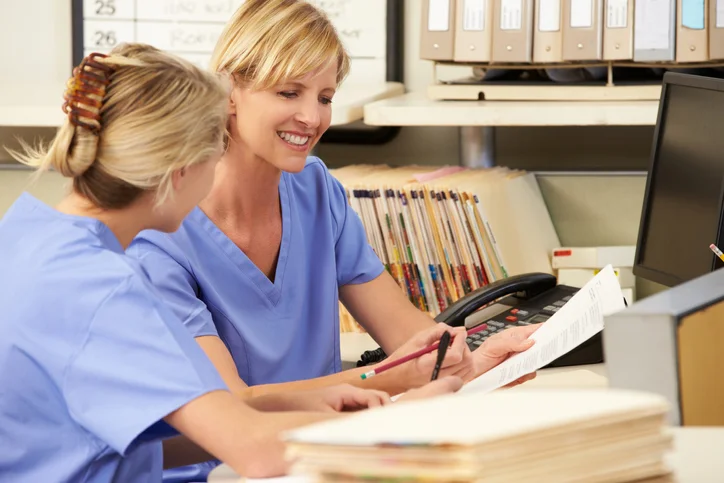 ---
What Does an Assistant Nurse Manager Do?
As an assistant nurse manager, your duties are to provide administrative, clerical, and practical support for the nurse manager. Your responsibilities are to oversee daily operations, thus freeing up the nurse manager to address larger-scale issues within the department. You help the unit by assigning clinical duties to other nurses, ensuring each shift has the proper staff and that there are backup nurses on call, and providing supplementary treatment and support to each patient. You are also a key liaison between the department and other health care professionals, such as physicians, pharmacists, and administrators.
What Are the Requirements to Become an Assistant Nurse Manager?
The requirements to become an assistant nurse manager include a background in nursing and several years of experience in a hospital or other medical facility. You should be a registered nurse (RN), the qualifications for which include either an associate or bachelor's degree in nursing and completion of the licensing exams. You also need experience with human resources and staff training and strong written and verbal communication skills, which are necessary for providing excellent customer service and ensuring that you log and report all issues to the nurse manager.
Assistant Nurse Manager Job Description Sample
With this Assistant Nurse Manager job description sample, you can get a good idea of what employers are looking for when hiring for this position. Remember, every employer is different and each will have unique qualifications when they hire for a Assistant Nurse Manager role.
Job Summary
Our facility seeks an Assistant Nurse Manager to provide both clerical and practical support for the nurse manager so that they can focus on larger issues and responsibilities. In this role, you will oversee daily operations by ensuring shifts are adequately staffed and with backup nurses on-call. You will also liaise between your department and other physicians, administrators, and pharmacists as needed to help facilitate patient care. Our ideal candidate is a registered nurse (RN) with several years of experience in a medical facility or hospital.
Duties and Responsibilities
Fulfill administrative and practical duties for the nurse manager
Assign clinical duties to nurses
Oversee nurse schedules to ensure the department is properly staffed
Log and report any issues to the nurse manager
Provide supplementary care to patients as needed
Collaborate with other healthcare professionals regarding patients
Requirements and Qualifications
Registered nurse (RN)
Several years of experience working in a hospital or another medical facility
Experience in human resources and staff training (preferred)
Communication and interpersonal skills
Organizational and multitasking abilities