What Is an Architectural Project Manager and How to Become One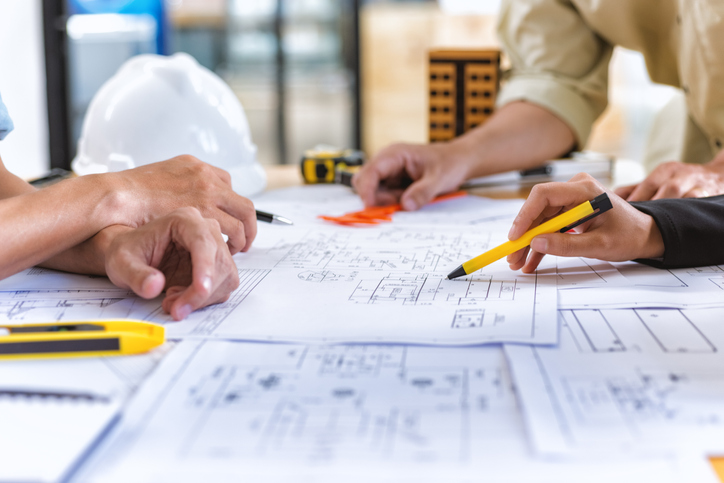 ---
What Is the Role of an Architectural Project Manager?
The role of an architectural project manager is to oversee the design and building of an architectural project. As an architectural project manager, you are the liaison between the architect or firm and the construction workers. Your duties and responsibilities are to see that the construction meets the architect's conception. You monitor all phases of the building process and frequently consult with the architect, the site project manager, and other construction professionals about the progress of the project, including the budget, schedule, and hiring of contractors.
What Are the Requirements to Become an Architectural Project Manager?
The requirements to become an architectural project manager include educational qualifications, professional experience, and certifications. You need a bachelor's degree in architecture or a degree in engineering and a master's degree in architecture. As a project manager, you need to understand both architecture and civil engineering, and you should be able to ensure the site complies with all federal, state, and local regulations. To practice architecture, you need to have professional licensing as well. You also need leadership and managerial skills.
What Is the Difference Between an Architectural Project Manager and an Architect?
The difference between an architectural project manager and an architect is that the architect is responsible for making the designs, while the project manager ensures that the contractors follow those plans when they build the structure. There are more administrative duties involved with being a project manager as well. However, both the project manager and the architect have very similar skills and training. They both need to be licensed and have superior design skills. In smaller firms, a senior architect may also manage projects.
Architectural Project Manager Job Description Sample
With this Architectural Project Manager job description sample, you can get a good idea of what employers are looking for when hiring for this position. Remember, every employer is different and each will have unique qualifications when they hire for a Architectural Project Manager role.
Job Summary
Our firm is currently seeking an Architectural Project Manager to oversee a variety of large-scale commercial and residential projects. In this role, you will act as the primary contact for our clients from the very beginning of the design phase through the end of construction. It is essential that you ensure that the goal or intent of the design is achieved, fulfilling our client's expectations and ensuring the building follows all structural codes and construction standards. This involves verifying the accuracy and completeness of all drawings and specifications as well as communicating with the contractors on the project. Applicants should be a licensed or registered architect with prior experience.
Duties and Responsibilities
Oversee the architectural process from initial design to the completion of construction
Manage the project team to ensure that client specifications and expectations are fulfilled
Review funds and estimates for assigned projects
Maintain project files, including correspondence, drawings, and material samples
Communicate with clients and contractors regarding changes
Requirements and Qualifications
Bachelor's degree in architecture (through a program accredited by the NCARB)
Master's degree a plus
Licensed or Registered Architect (RA) strongly preferred
Experience working in architecture, preferably for a high-volume firm (5-10 years)
Proficiency with 2D and 3D CAD tools
Familiarity with building codes and construction standards