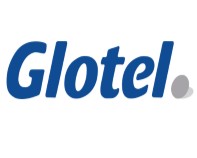 Glotel Inc
http://glotel.com/
Founded in 1989, Glotel opened its doors as a telecom staffing provider. Today, Glotel has evolved into a niche brand operating at the intersection of IT, engineering and communications to optimize our clients.

Glotel is a recipient of a GOLD Stevie Award as a Great Employer for Achievement in Employee Relations.
Site Acquisition Manager
NEW!

Glotel Inc Austin, TX
Benefits
401K Vision Life Dental Medical
Preferred Skills Site development (real estate, zoning, permitting, and regulatory) and implementation experience required. Description This position is for responsible for managing project delivery ...
Site Acquisition Manager
NEW!

Glotel Inc Denver, CO
Benefits
Medical 401K Dental
Job Description, Required Skills, Education, Experience: * This role will include both management of a small staff and some self performing. * Previous experience with commercial land development is ...