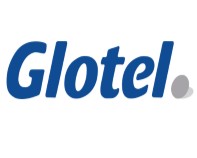 Glotel Inc
http://glotel.com/
Founded in 1989, Glotel opened its doors as a telecom staffing provider. Today, Glotel has evolved into a niche brand operating at the intersection of IT, engineering and communications to optimize our clients.

Glotel is a recipient of a GOLD Stevie Award as a Great Employer for Achievement in Employee Relations.
Project Coordinator
NEW!

Glotel Inc Leesburg, VA
Benefits
Dental 401K Vision Medical
* Responsible for the schedule, coordination, and oversight of special projects. * Support learners coming through the National Conference Center (NCC) to secure their Commercial Driving License (CDL
Project Coordinator
NEW!

Glotel Inc Irving, TX
Benefits
Dental 401K Medical Vision
Glotel is looking for an experienced Project Coordinator to be a part of the RF Engineering team. * Administrative Coordinator with somewhat of Technical background * Purchase Order Management
Project Coordinator
NEW!

Glotel Inc Charlotte, NC
Benefits
Dental Medical Vision 401K
Responsibilities will include: * Assist in contacting various agencies to determine what information is required when completing permit applications * Collect and assemble all required documents from ...