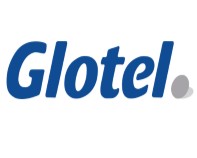 Glotel Inc
http://glotel.com/
Founded in 1989, Glotel opened its doors as a telecom staffing provider. Today, Glotel has evolved into a niche brand operating at the intersection of IT, engineering and communications to optimize our clients.

Glotel is a recipient of a GOLD Stevie Award as a Great Employer for Achievement in Employee Relations.
Project Coordinator
NEW!

Glotel Inc Irving, TX
Benefits
Vision Medical 401K Dental
Glotel is looking for an experienced Project Coordinator to be a part of the RF Engineering team. * Administrative Coordinator with somewhat of Technical background * Purchase Order Management
Project Coordinator
NEW!

Glotel Inc Charlotte, NC
Benefits
401K Dental Vision Medical
Responsibilities will include: * Assist in contacting various agencies to determine what information is required when completing permit applications * Collect and assemble all required documents from ...