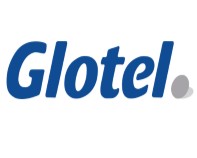 Glotel Inc
http://glotel.com/
Founded in 1989, Glotel opened its doors as a telecom staffing provider. Today, Glotel has evolved into a niche brand operating at the intersection of IT, engineering and communications to optimize our clients.

Glotel is a recipient of a GOLD Stevie Award as a Great Employer for Achievement in Employee Relations.
OSP Project Manager
NEW!

Glotel Inc Richardson, TX
Benefits
Dental 401K Vision Medical
Candidate must have strong program management skills in follow areas: OSP process knowledge Electronics design and process (wireless & wireline) Excel & PowerPoint Strong written & verbal ...
OSP Project Manager
NEW!

Glotel Inc Dallas, TX
Benefits
Medical 401K Vision Dental
* Responsible for managing and coordinating all information for 11 million feet of high count fiber optic trunk lines, laterals, and core rings, both underground and aerial. * Responsible for ...