What Is a Virtual Art Teacher and How to Become One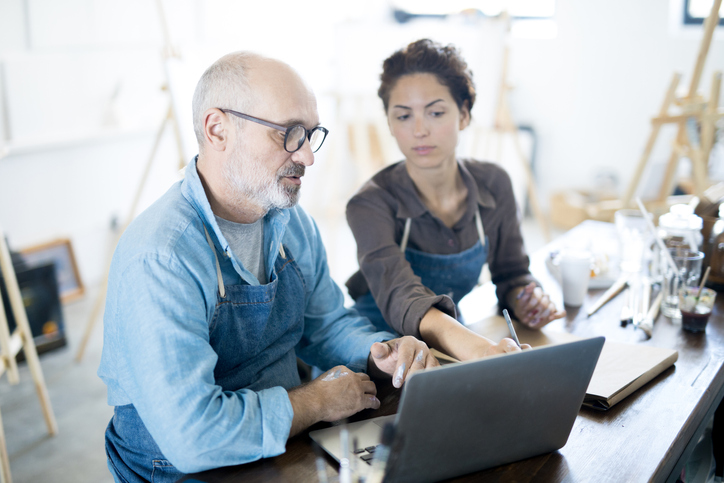 Table of Contents
---
What Does a Virtual Art Teacher Do?
Virtual art teachers instruct students in different forms of art through online platforms. Instead of teaching in a classroom, virtual art teachers demonstrate art techniques and assist students in creating their own works of art. Some also include the history of different artistic eras and famous artists within their lesson plans. As a virtual art teacher, you may be part of the online section of a school's art department, or you may be an independent contractor who offers art lessons on their own. Those who work for a school are responsible for outlining course objectives, evaluating student performance, giving students feedback on their work, and preparing progress reports for students. Independent contractors provide feedback and guidance to the students, but may not process actual report cards.
How to Become a Virtual Art Teacher
The qualifications to become a virtual art teacher vary, depending on whether you work on your own or for a school or organization. Those who are on the staff of a public school are required to have a degree in visual arts, education, or a related field, as well a state license or teacher credential. Make sure to check the qualifications where you live. Private schools require a bachelor degree, but may not need you to have a state teaching license. Independent contractors do not need to have any formal education, but should have a portfolio of their work to display their talents and attract clients. Having some professional experience in the art world or education is beneficial.