What Is a Technical Business Analyst and How to Become One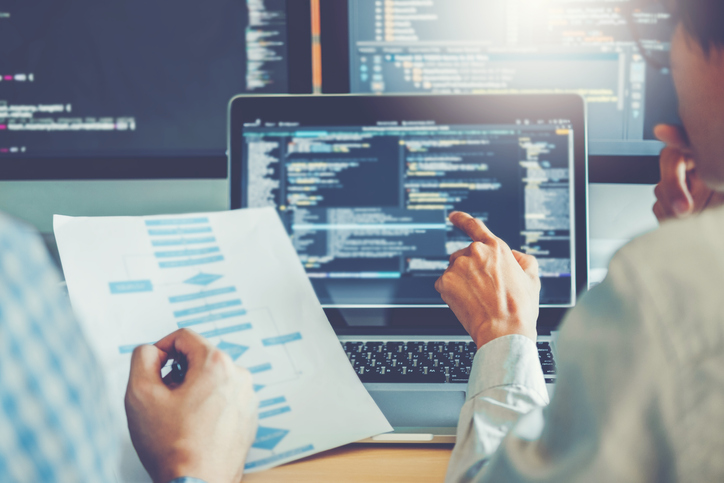 ---
What Is a Technical Business Analyst?
A technical business analyst (BA) provides analysis and technical expertise for a business or organization. As a technical BA, your job duties revolve around assessing and analyzing an organization's current IT capabilities and suggesting solutions to improve the company's computer systems, such as HR or payroll systems or applications used in retail. You may also oversee a project that implements your suggestions, and you provide technical assistance when setting up new systems that can increase the business's capacities.
How to Become a Technical Business Analyst
To become a technical business analyst, you need many qualifications, including education, career experience, and job skills specific to your industry. You should have a bachelor's degree in a technical field, such as IT, computer science, or a field related to business. In addition to your education, having several years of experience in your chosen field can give you a strong understanding of technical requirements and how to improve technical capabilities while improving business productivity. You should also develop strong written and verbal communication and excellent research skills.
Technical Business Analyst Job Description Sample
With this Technical Business Analyst job description sample, you can get a good idea of what employers are looking for when hiring for this position. Remember, every employer is different and each will have unique qualifications when they hire for a Technical Business Analyst role.
Job Summary
We are seeking an experienced, motivated individual to join our company as a Technical Business Analyst. As part of our technology team, you assess the existing systems and infrastructure of the organization to form a high-level view of both present capabilities and future opportunities for upgrade and improvement. You deliver reports on IT and systems improvement opportunities to key leadership and stakeholders, making recommendations and creating a detailed roadmap for successful implementation. During implementation, you head a team of technology professionals to liaise with affected departments and personnel, and ensure that all staff are equipped to succeed with the new systems and processes. Our ideal candidate has prior experience as a technology and business analyst, comprehensive knowledge of corporate IT systems and processes, and superb organizational and communication skills.
Duties and Responsibilities
Survey existing technology infrastructure and systems to form high-level view of present capabilities and future opportunities for improvement
Present detailed reports to leadership and stakeholders, including recommendations to seize opportunities for technological improvement
Ensure that all IT systems and processes are arranged best to support overall organizational objectives
Head implementation teams during upgrade and technology migration projects, liaising with affected departments to ensure usability and functionality
Requirements and Qualifications
Bachelor's degree in computer science, information technology, or a related technical field
Additional education or experience in business administration or a related discipline preferred
Professional experience in business analysis or IT consultancy
Strong organizational and communication abilities, including presentation skills