What Is a Supply Chain Coordinator and How to Become One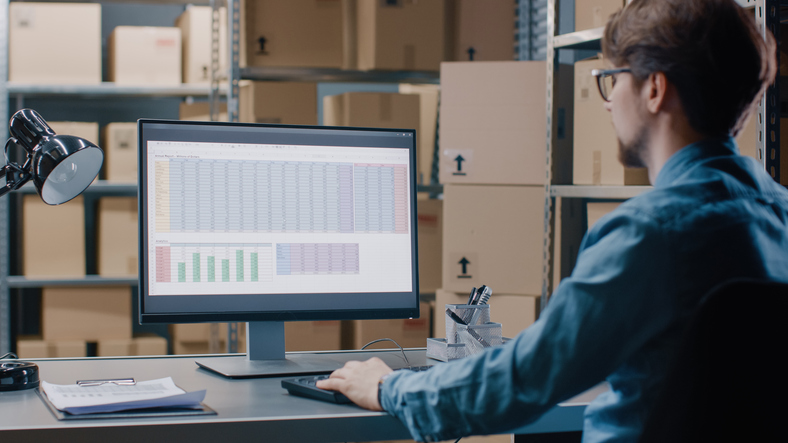 ---
What Does a Supply Chain Coordinator Do?
A supply chain coordinator is responsible for monitoring incoming and outgoing traffic, fulfilling all shipping orders, and negotiating shipping rates with carriers. As a supply chain coordinator, your job duties include observing and analyzing the entire supply chain and working with other staff members in the sales department to improve logistics and efficiency. Qualifications for this career include experience in the logistics field, supply chain management skills, and the ability to perform data analysis. When combined with experience, an associate degree is often sufficient although some employers may prefer a bachelor's degree. Computer literacy, including knowledge of shipping and invoice software, is also essential.
How to Become a Supply Chain Coordinator
The qualifications you need to become a supply chain coordinator include a bachelor's degree in logistics, business management, or a related field. Some employers may consider applicants with significant experience in place of advanced educational qualifications. Management and analytical skills are necessary to succeed in this role. Candidates also need strong written and verbal communication skills, as well as time management and organizational skills. Other requirements for a supply chain coordinator include computer proficiency, particularly with word processing and spreadsheet programs.
Supply Chain Coordinator Job Description Sample
With this Supply Chain Coordinator job description sample, you can get a good idea of what employers are looking for when hiring for this position. Remember, every employer is different and each will have unique qualifications when they hire for a Supply Chain Coordinator role.
Job Summary
We are seeking a motivated, qualified individual to join our company as a Supply Chain Coordinator. As part of our operations and logistics department, you ensure the smooth functioning of all aspects of our supply chain, including materials procurement, processing, and order fulfillment and delivery. An efficient, functional supply chain is the backbone of our successful regional operations, and you use your expertise in logistics management, forecasting, and transportation to build better supply processes, create contingency plans in case of disruption, and ensure key leadership has up-to-date and transparent reporting regarding our present condition and capabilities. Our ideal candidate has at least a bachelor's degree in business management, logistics, or a field directly relevant to our industrial concerns.
Duties and Responsibilities
Develop a high-level view of our current supply chain strengths, challenges, and opportunities
Create new reporting and tracking processes to ensure leadership has accurate and useful information
Liaise with vendors and transportation partners to determine ideal scheduling and timelines
Develop contingency plans to account for temporary materials or transportation disruption
Requirements and Qualifications
Bachelor's degree in business management, logistics, or a relevant field (Master's degree preferred)
Experience with complex logistics planning, vendor relationship management, and forecasting
Strong proficiency with efficiency software and spreadsheets
Attention to detail
Excellent communication and presentation skills