What Is a Shipping and Receiving Clerk and How to Become One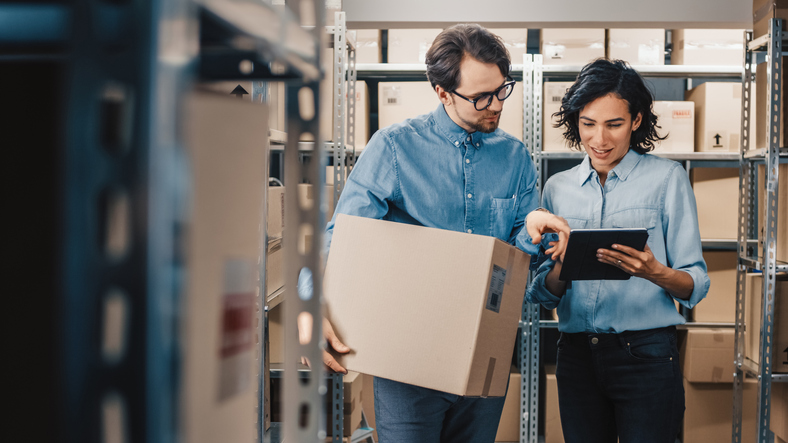 ---
What Is a Shipping And Receiving Clerk?
A shipping and receiving clerk handles incoming and outgoing packages in a warehouse. Job duties include tracking inventory, keeping accurate records, packaging and weighing items, printing shipping labels and postage, inspecting goods received for damage, and distributing products to other departments. The qualifications for a career as a shipping and receiving clerk are a high school diploma or GED certificate and completion of on-the-job training. You need organizational skills and computer proficiency to be successful in this job. Programs in business administration or logistics can prepare you for possible promotion.
How to Become a Shipping and Receiving Clerk
There are no formal education requirements to become a shipping and receiving clerk, though most have at least a high school diploma or equivalent. Many employers consider this an entry-level position and provide on-the-job training. Having experience working in a warehouse or prior roles that required data entry or inventory tracking may make you stand out from other candidates. Some jobs require you have the physical strength and stamina to lift, carry, and unpack heavy items. Additional qualifications include excellent organizational and communication skills and proficiency with basic computer programs, such as Microsoft Word, Excel, and Outlook. Knowledge of warehouse management systems (WMS) is also helpful.
Shipping and Receiving Clerk Job Description Sample
With this Shipping and Receiving Clerk job description sample, you can get a good idea of what employers are looking for when hiring for this position. Remember, every employer is different and each will have unique qualifications when they hire for a Shipping and Receiving Clerk role.
Job Summary
We are seeking a motivated individual to join our company as a Shipping and Receiving Clerk. As part of our team, you oversee and document the receiving of packages, parcels, and supplies, store items in the appropriate areas, and prepare items for shipping. This is a position that requires a highly organized personality. You must pay close attention to small details while managing the logistics of a high volume of items entering and leaving the facility. You must be able to lift up to twenty pounds unaided and be able to bend, crouch, and lift items throughout your shift.
Duties and Responsibilities
Accept and document packages and deliveries made to the facility
Store items received in appropriate storage areas, documenting any changes
Prepare items for shipping, noting item contents, delivery methods, and other logistical details
Identify and resolve shipping, storage, or receiving discrepancies as they arise
Maintain a clearly organized workspace
Requirements and Qualifications
High school diploma or GED certificate
Prior warehouse experience (preferred)
Forklift experience and certification
Exceptional organizational skills