What Is a Senior Tax Accountant and How to Become One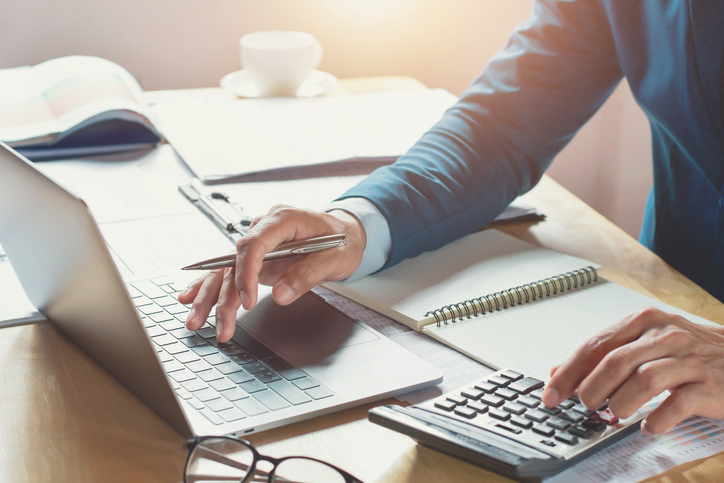 ---
What Does a Senior Tax Accountant Do?
As a senior tax accountant, you collect, review, and process accounting and tax documents to prepare tax returns, state pages, and tax provision schedules, estimate quarterly payments, and file extensions. You gather financial information and file federal, state, and local tax returns for businesses and individuals. You also assist the tax manager in responding to IRS and other notices received by clients. Other duties include coaching junior tax accountants and being aware of all compliance issues and deadlines for extensions, tax estimates, required filings, and more. You must research more complex tax concepts and strategies to improve each client's tax strategy and communicate your findings and ideas with them.
How to Become a Senior Tax Accountant
The qualifications needed to become a senior tax accountant include a bachelor's degree in accounting or finance and five to seven years of professional tax experience. A CPA Certification with a master's degree in taxation is very desirable in the job market. Your experience should also demonstrate knowledge of increasingly complex tax matters and supervisory responsibilities. You should have experience working with QuickBooks or other accounting software. You must have excellent project management skills, strong written and verbal communication skills, and the ability to work effectively on a team. Some employers require you to have knowledge of partnership taxation and experience working with high-net-worth individuals. You are often expected to participate in professional and industry groups to network, promote services, and grow professionally.
What Does the Career Path of a Senior Tax Accountant Look Like?
The career path of a senior tax accountant begins with working as an entry-level staff accountant, staff auditor, or tax staff doing basic tasks such as financial audits, researching tax questions, and more. After several years, you can advance to a senior accountant position and then up to a management position where you provide consulting and review clients systems. After obtaining three to six years of experience, you can become a senior auditor, tax senior, or a consulting senior. With over six years of experience, there are positions as an audit manager, tax manager, or consulting manager. At the very top of this career path are the partner and senior partner positions.
Senior Tax Accountant Job Description Sample
With this Senior Tax Accountant job description sample, you can get a good idea of what employers are looking for when hiring for this position. Remember, every employer is different and each will have unique qualifications when they hire for a Senior Tax Accountant role.
Job Summary
Our firm is currently seeking a Senior Tax Accountant with multi-state preparation experience, preferably with the Big 4. In this role, you are responsible for preparing and filing complex tax returns. This includes compiling supporting financial statements and documents so that you are prepared to respond to any inquiries from regulatory agencies. Since this is a senior role, you will also review returns prepared by junior accountants for accuracy and completion. Applicants should have a bachelor's or master's degree, their CPA credential, and at least five years of professional tax prep experience.
Duties and Responsibilities
Prepare and file complex tax returns on behalf of clients
Compile supporting financial statements and documents
Review returns prepared by junior accountants
Assist with federal and state tax audits
Respond to inquiries from regulatory agencies
Perform tax research, staying up to date on changes
Requirements and Qualifications
Bachelor's degree in accounting, finance, or a related field
Master's degree a plus
CPA license strongly preferred
Tax preparation experience (5+ years preferred)
Experience with bookkeeping software, including QuickBooks
Attention to detail