What Is a Regional Sales Manager and How to Become One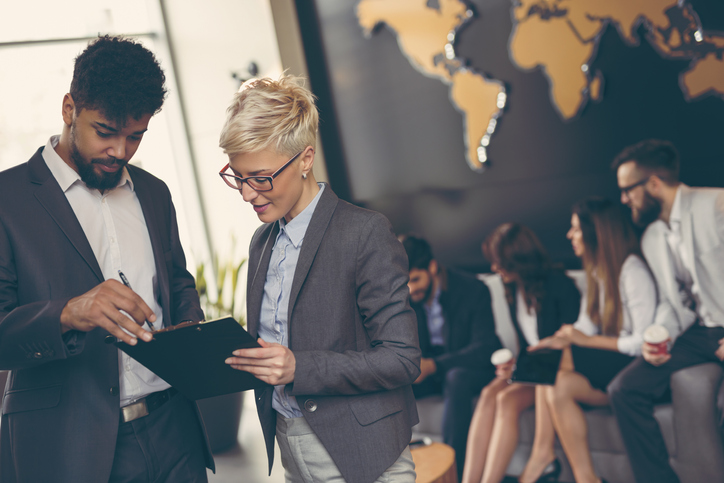 ---
What Is a Regional Sales Manager Job Description?
A regional sales manager oversees multiple sales representatives in their territory and sets the goals and strategies for their team. They manage budgets, present new products, organize sales quotas, and set quarterly and annual sales goals. Regional sales managers represent their team to the sales directors and vice presidents of the company.
What Industries Have Regional Sales Jobs?
Any industry that sells products or services across the country has regional sales jobs. Large retailers have many sales managers. Other sectors that have regional sales jobs include construction, energy, telecom, healthcare, insurance, finance, transportation, and pharmaceuticals.
How Do I Get a Regional Sales Manager Job?
To get a regional sales manager job, you need many years of experience in the industry. Most regional sales managers have a bachelor's degree in business, management, or a related field. Acquire an entry-level sales position to gain hands-on experience in selling products or services. Earn promotions and leadership positions, including department sales manager positions, with proven sales techniques. Once you have worked your way up, seek regional sales manager positions.
Top 10 Skills Needed for Regional Sales Managers
Do your skills line up with what hiring managers are looking for when they are reviewing resumes for a Regional Sales Manager position? ZipRecruiter scanned over 9,000,000 job postings and created a list of the most commonly required abilities for Regional Sales Managers below.
Based on our assessment, mastering the skills below and listing them on your resume is critical in getting your Regional Sales Manager job application to the top of the stack.
Regional Sales Experience
Outside Sales
Recruiting
Promotional Skills
Account Management
Customer Service
Sales and Marketing
Scheduling
Entrepreneurship
Direct Sales
Regional Sales Manager Job Description Sample
With this Regional Sales Manager job description sample, you can get a good idea of what employers are looking for when hiring for this position. Remember though, every employer is different and each will have unique qualifications when they hire for their Regional Sales Manager position.
Summary
We are seeking an organized, energetic, and results-driven Regional Sales Manager to lead our sales team. In this role, you will oversee your staff, providing training and creating sales goals, while working to increase sales and distribution in your assigned region. Our ideal candidate has a strong history of successful sales management, possesses innate leadership qualities, excels in maintaining client and vendor relationships, and has a real passion for sharing the benefits our products offer.
Duties and Responsibilities
Establish clear sales objectives for each team member
Create a distinct sales process and marketing strategies for sales managers and reps to follow
Educate sales team on new or upcoming products and services
Continually monitor and track regional sales performance
Analyze monthly sales outcomes and create reports for upper management
Build and maintain positive client and customer relationships
Attend trade shows and conventions as needed
Requirements and Qualifications
Bachelor's degree in business, marketing, or related field preferred
3+ years of relevant sales experience
Proficient with Microsoft Office
History of success in building a regional market
Natural leader with proven management skills
Experience forecasting sales and building a customer base
Flexible schedule and able to travel