What Is a Quality Manager and How to Become One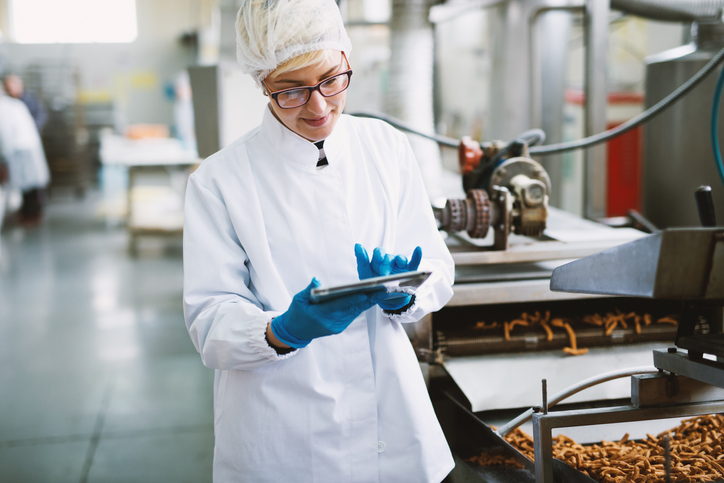 ---
What Does a Quality Manager Do?
As a quality manager, your job is to oversee Quality Assurance (QA) and Quality Control (QC) for each product or service assigned to you. Your duties include guaranteeing products and services meet the standards of your organization, keeping management aware of any problems with production, and ensuring that the manufacturing process goes as smoothly as possible. This job has different aspects depending on where a product or service is in the development cycle. Products that are still being designed need QA to make creation as smooth as possible, while released products require QC to ensure the expected level of quality is maintained.
How to Become a Quality Manager
The primary qualifications for this position vary by company. Most employers prefer candidates who have a bachelor's degree in project management or a field related to the product or service they create. Previous experience in the industry, including work to design products or help customers resolve problems, is also helpful to have. Fulfilling the duties and responsibilities of this position requires excellent communication skills, the ability to present oral reports, familiarity with word processing software, and talent for balancing the needs of various departments and budgets. You may need to teach other employees what to look for when performing tests and develop a plan to avoid a repeat of problems, so experience in these areas is also helpful.
Quality Manager Job Description Sample
With this Quality Manager job description sample, you can get a good idea of what employers are looking for when hiring for this position. Remember though, every employer is different and each will have unique qualifications when they hire for their Quality Manager position.
Job Summary
We are seeking an experienced quality manager who will ensure our products are consistently delivered up to set standards. In this position, you will oversee production staff and improve upon production processes to increase efficiency in our factory. You must be organized, detail-oriented, and have a strong background in management and quality assessment and assurance.
Duties and Responsibilities
Ensure all products consistently meet and pass set quality standards
Analyze current quality assessment techniques for inconsistencies and redundancy
Create and implement changes to improve current processes and reduce costs
Train production line staff in proper production practices and basic quality assessment
Follow products through the entirety of process to ensure each step is completed correctly
Perform detailed inspections of final products and confirm they are up to standards
Eliminate products not up to standards and seek root cause of the problem
Manage and supervise workers in quality assessment tasks
Perform frequent inspections and audits of work processes, including safety
Monitor production and quality processes and troubleshoot any errors
Educate staff in proper disposal of items not suitable for use
Research and gather client and customer feedback for ways to improve products
Communicate with suppliers and vendors to obtain raw materials and/or equipment
Examine raw materials to confirm correct specifications and established standards
Collaborate with management and line production staff to achieve most efficient and accurate quality assessments
Track, record, and maintain quality assurance data
Present progress reports to upper management
Follow and adhere to all state, federal and company enforced safety rules and regulations
Make safety a priority at all times
Requirements and Qualifications
Bachelor's degree in engineering or related field
Certified Quality Inspector preferred
3+ years of experience in manufacturing and quality assurance
Understanding of ISO 9000, 140001, etc. implementation
Experience with lean manufacturing principles (Six Sigma)
Proficiency using Microsoft Office Suite (Excel, Access)
Extensive management experience
Excellent communication skills, both verbal and written
Highly detail-oriented