What Is a Quality Assurance Technician and How to Become One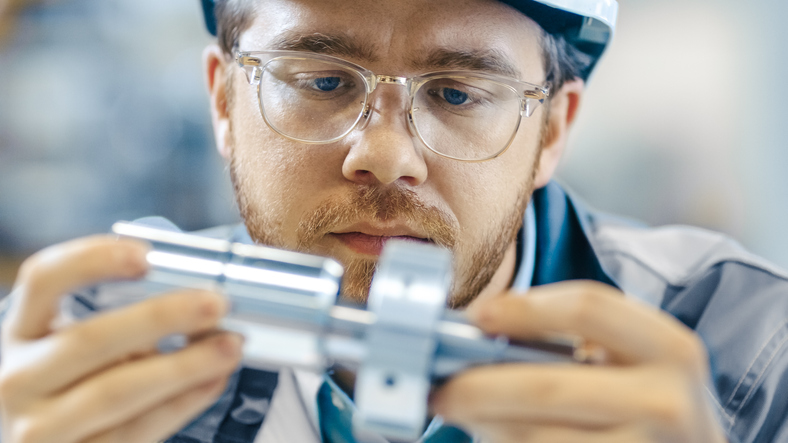 ---
What Is a Quality Assurance Technician?
Quality assurance technicians inspect products to ensure that they meet production and safety standards. Before products are finalized for distribution, they must pass a quality assurance review that confirms there are no defects in the goods. As a quality assurance technician, your duties and responsibilities include reading blueprints and technical documents and testing the durability and quality of a product. Some quality assurance technicians examine all items as they come off the assembly line, while others do random spot checks. They also discuss quality standards and the manufacturing process with managers, assembly line workers, and other technicians.
How to Become a Quality Assurance Technician
Most quality assurance technician positions require a high school diploma or GED certificate, with the employer providing on-the-job training with senior quality assurance technicians. A postsecondary certificate or degree may be required for positions that work with advanced computer systems and complex equipment. Learn how to read blueprints and specifications of different products and develop technical skills and mechanical dexterity. You are often on your feet all day long and sometimes lift heavy objects, so some strength and stamina are necessary for this career. Acquiring certification from the American Society for Quality may make you a more valuable candidate in the job market.
Quality Assurance Technician Job Description Sample
With this Quality Assurance Technician job description sample, you can get a good idea of what employers are looking for when hiring for this position. Remember, every employer is different and each will have unique qualifications when they hire for a Quality Assurance Technician role.
Job Summary
We are searching for a Quality Assurance Technician to perform quality inspections of products before public release. This is primarily a testing role, with your focus on ensuring products are in compliance with safety and internal standards. You should operate under good manufacturing practices (GMP), and be familiar with the HACCP system. Our ideal applicant has several years of experience with quality control; a certificate from the American Society for Quality is a definite plus.
Duties and Responsibilities
Train new QA employees
Develop QA policies and procedures
Spot test products and analyze your sampling
Report issues to management and the assembly line workers
Help perfect the products before release
Requirements and Qualifications
High school diploma or GED certificate
Quality control experience
Leadership and management skills
Familiarity with standard quality management systems