What Is a Pipeline Welder and How to Become One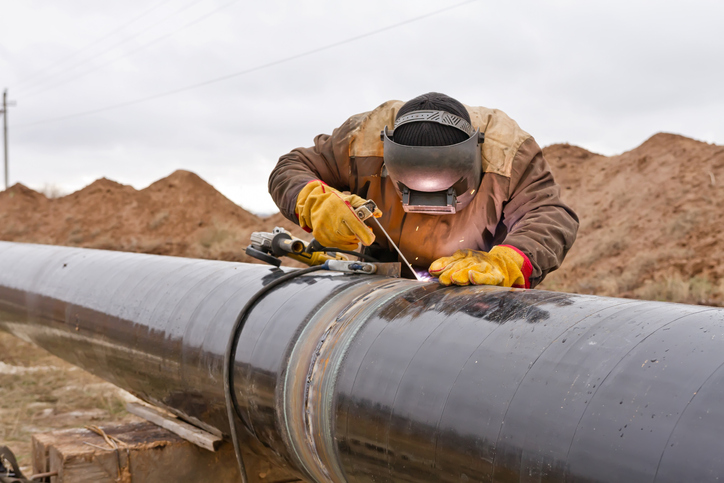 Table of Contents
---
What Is the Job of a Pipeline Welder?
A pipeline welder, also known as a pipe welder, uses specialized flame torches to join pieces of metal to assemble and repair pipes. You can find jobs as a pipeline welder on oil rigs, at refineries, for utility companies, and in the construction and manufacturing industries. As a pipeline welder, your job duties include using shielded metal arc and gas tungsten arc welding equipment and methods to assemble, join, weld, and repair pipes and pipelines. Your responsibilities are to use safety equipment, determine the tools needed for a particular task, and complete the task in a safe and efficient manner.
How to Become a Pipeline Welder
The qualifications you need to become a pipeline welder vary by state and employer. In general, you need a high school diploma or G.E.D. certificate as well as experience working with various tools and welding equipment. To qualify, you can take training courses through vocational and technical schools, or you can apply for an apprenticeship through your state or employer's apprentice program. Most apprenticeships take up to five years to complete and include a combination of classroom instruction and hands-on experience to hone your skills. You can also join the American Welding Society and earn their Certified Welder credentials to gain experience. Depending on where you work, you may need to obtain a Transportation Worker Identification Credential (TWIC) card and a Confined Spaces certification.