What Is a PACU RN and How to Become One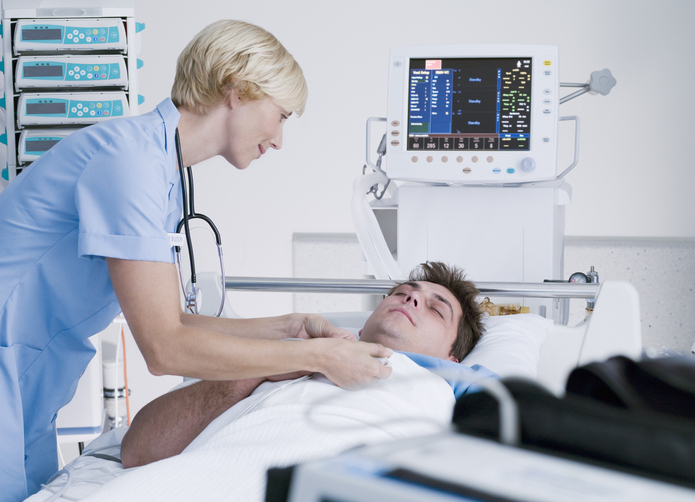 ---
What Does a PACU RN Do?
As a PACU RN, your responsibilities are to monitor post-anesthesia care unit patients and ensure they recover properly from anesthesia after inpatient or outpatient surgeries or procedures. PACU RNs have a range of post-operative duties, including checking and changing bandages, administering post-operative medications, such as painkillers or antibiotics, and providing patients and their families with information about care after they leave the recovery room. PACU RNs address any issues with recovery and collaborate with physicians or surgeons whenever necessary.
How to Become a PACU RN
To become a PACU RN, you need similar qualifications as you would to be any registered nurse. However, you also need additional skills and training related specifically to post-surgical patient care and anesthesia. To become a registered nurse, you must get an associate or bachelor's degree in nursing and pass your NCLEX exam to be registered. To work as a full-time PACU RN, you need a minimum of 1,800 hours of supervised experience in perianesthesia. Strong interpersonal communication, attention to detail, and hand-to-eye coordination are all necessary.
PACU RN Job Description Sample
With this PACU RN job description sample, you can get a good idea of what employers are looking for when hiring for this position. Remember though, every employer is different and each will have unique qualifications when they hire for their PACU RN position.
Summary
Our facility seeks a PACU RN to meticulously observe and treat our post-anesthesia care unit patients, ensuring that they recover properly after a surgery or procedure that requires anesthesia. Our ideal candidate works with a high level of attention to ensure each patient safely transitions from an anesthetized state to responsiveness. It is absolutely essential to communicate with other medical personnel regarding any abnormal test results, symptoms, or changes in a patient's condition. We expect you to perform your duties while upholding the standards of care for our PACU.
Duties and Responsibilities
Frequently check PACU patients, monitoring their vital signs and other post-surgical factors
Review each patient's medical history, taking note of important information
Perform post-operative tasks, such as changing bandages and giving patients medications
Provide patients and their family members or caretakers with information about home recovery, including any restrictions on diet or activity
Determine if patients are ready to leave the facility or if they need more specialized care in the ICU
Collaborate with physicians, surgeons, anesthesiologists, technologists, and other hospital personnel as necessary to provide quality patient care
Requirements and Qualifications
Associate or bachelor's degree in nursing
Valid state certification as a registered nurse
At least one year of critical care, PACU, or ICU experience
Current ACLS and Basic Life Support certifications
Interpersonal and communication skills
Keen attention to detail