What Is an Office Assistant and How to Become One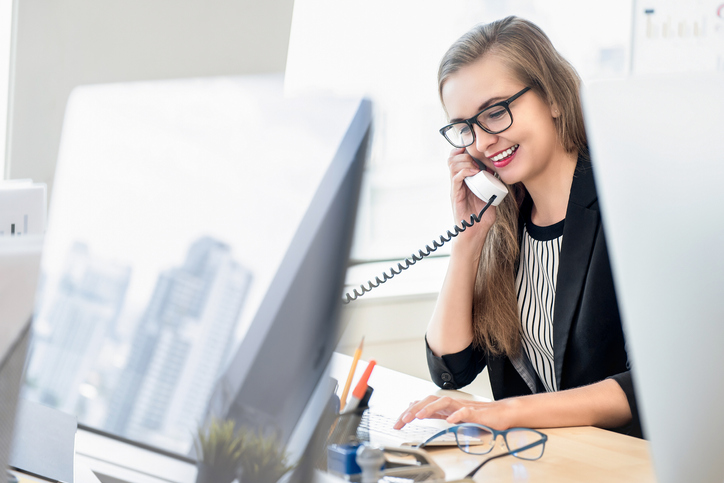 ---
What Does an Office Assistant Do?
As an office assistant, you are responsible for conducting daily administrative tasks in an office environment. You may be asked to answer telephone calls and emails, take messages, schedule appointments, greet customers or clients, make copies, maintain records, and manage office inventory and supplies. Your responsibilities may vary depending on the kind of office you work in, and some jobs may require special skills or education, like medical billing knowledge or experience as a paralegal.
How to Become an Office Assistant
To become an office assistant, you will need a high school diploma or equivalent. Many office assistant jobs require an associate or bachelor's degree in a relevant field and some work experience in an office environment. The industry in which you work as an office assistant may require additional training, education, or certifications, especially if you are working for a government office, hospital, or legal firm.
How to Be a Good Office Assistant
Good office assistants have a broad set of skills they utilize on a daily basis. You must be well organized with good multitasking skills, personable, and have strong computer skills in most any office assistant job. Having a strong working knowledge of the industry in which you work is also important if you are working in a particular field, for example, a medical or legal office.
What Is the Job Outlook for an Office AssIstant?
According to the Bureau of Labor Statistics, office assistant jobs will experience varying degrees of growth in the near future. For example, the BLS projects a 5% decrease in demand for secretaries and administrative assistants between 2016 and 2026 but a 15% increase for legal assistants in the same period. Generally speaking, having a specialized skill set may help you be more marketable in the office assistant field.
Office Assistant Job Description Sample
With this Office Assistant job description sample, you can get a good idea of what employers are looking for when hiring for this position. Remember though, every employer is different and each will have unique qualifications when they hire for their Office Assistant position.
Job Summary
We are seeking a highly organized and responsible office assistant to join our growing organization. In this position, you will perform clerical tasks, answer phones, and sort mail. Other duties will include assisting office managers and executives with preparing documents, organizing files, managing existing documents, and generally keeping the office organized, tidy, and running smoothly.
Duties and Responsibilities
Answer phone inquiries, direct calls and provide basic company information
Perform clerical duties, take memos, maintain files, and organize documents; photocopy, fax, etc. as needed
Assist in planning company events, meetings, luncheons, and employee team building activities or special projects
Help prepare reports, presentations, and data
Manage and maintain files, records, and correspondence for meetings
Type documents, drafts, and reports
Arrange schedules for meeting space and conference rooms
Assist with travel and expense reports
Update staff calendars and organize schedules
Prepare information and research for executive needs
Oversee mail deliveries, packages, and couriers
Purchase, track, and invoice office supplies for each department
Set up, break down, organize, and maintain conference rooms, training rooms, and meeting rooms
Arrange itineraries and executive correspondence
Requirements and Qualifications
High school diploma or equivalent; associate's or bachelor's degree preferred
Prior experience handling office responsibilities, experience in customer service, or related field
Proficient computer skills, including Microsoft Office Suite (Word, PowerPoint, and Excel); scheduling appointments/updating calendars
Excellent written and verbal communication skills
Highly organized multitasker who works well in a fast-paced environment
Willingness to learn and to grow with the company