What Is a Mechanical Engineer and How to Become One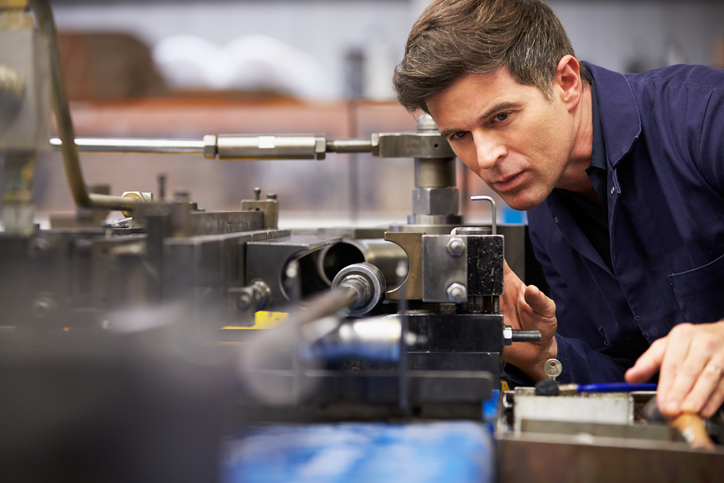 ---
What Do Mechanical Engineers Do?
Mechanical engineering is one of the broadest genres in the engineering industry. Specific job duties vary, depending on the kind of company and assigned project. In general, mechanical engineers spend their time researching, designing, developing, building, testing, and inspecting mechanical devices. These devices may include engines, tools, thermal sensors, and large machinery apparatus. On a daily basis, a mechanical engineer may spend time analyzing mechanical and thermal devices, troubleshooting problems, determining solutions, and completing repairs. They also develop and test technical and mechanical prototypes of new designs and devices. A mechanical engineer may work on moving devices such as escalators, elevators, conveyor systems, and automated transfer stations.
How to Become a Mechanical Engineer
To enter the mechanical engineering industry, a candidate must first earn a bachelor's degree in mechanical engineering or mechanical engineering technology. Some mechanical engineers also pursue a master's degree or doctorate to be eligible for upper-management positions. Additionally, a state license is required to work as a mechanical engineer. State requirements vary, but obtaining a state license usually entails additional coursework and passing an exam. Beyond educational and licensing requirements, an aspiring mechanical engineer should possess excellent skills in communication, listening, math, and critical thinking. They should also have a creative and analytical mind, with an aptitude for mechanics.
Where Can a Mechanical Engineer Work?
Mechanical engineers are employed by a number of different industries. They may work in the automotive industry, designing wheelsets, combustion systems, and bodyshells. Biomedical companies hire mechanical engineers to create life-saving devices such as pacemakers, artificial valves, and robotic surgical assistants. Mechanical engineers may be found in the aerospace industry, building satellites, constructing fuel-efficient tanks, and designing planes, missiles, and rockets for private aeronautics companies and even NASA. But there are many other industries that hire mechanical engineers. You can find mechanical engineers in manufacturing, processing, and power plants. They can work in government agencies. They may also assist with railroad design and implementation.
Top 10 Skills Needed for Mechanical Engineers
Do your skills line up with what hiring managers are looking for when they are reviewing resumes for a Mechanical Engineer position? ZipRecruiter scanned over 9,000,000 job postings and created a list of the most commonly required abilities for Mechanical Engineers below.
Based on our assessment, mastering the skills below and listing them on your resume is critical in getting your Mechanical Engineer job application to the top of the stack.
Mechanical Engineering
Design
Computer Aided Design
AutoCAD
Solidworks
Communication Skills
Construction Experience
HVAC
Mechanical Design
3D Modeling
Mechanical Engineer Job Description Sample
With this Mechanical Engineer job description sample, you can get a good idea of what employers are looking for when hiring for this position. Remember, every employer is different and each will have unique qualifications when they hire for a Mechanical Engineer role.
Job Summary
We are currently seeking an experienced and highly-skilled mechanical engineer to join our growing agency. You will collaborate with a team of engineers, architects, and designers to develop more efficient manufacturing machinery that utilizes less energy without sacrificing performance. Once design plans have been approved, you will oversee the implementation of the new equipment or adjustments to current systems and run tests to ensure they operate properly. Our ideal candidate has at least three years of professional engineering experience, preferably in the manufacturing industry.
Duties and Responsibilities
Monitor and analyze mechanical devices for problems
Develop new devices or changes to improve current equipment
Recommend design changes, cost reductions, warranty improvements, and manufacturing issues
Oversee installation of new system or machinery
Perform and analyze tests to track results
Requirements and Qualifications
Bachelor's degree in mechanical engineering, mechanical engineering technology, or a related field
CurrentProfessional Engineer(PE) license
3+ years of experience with mechanical design or manufacturing engineering work (preferred)
Proficient with computer-aided engineering (CAE) and computer-aided manufacturing (CAM) software
Experience with mathematical computing and analysis tools knowledge such as Matlab and LabView
Proficient with Microsoft Office Suite (particularly strong with Excel)
Extensive knowledge of product lifecycle management (PLM), finite element analysis (FEA) and computational fluid dynamics (CFD)
Able to create 2-D or 3-D designs to run simulations, analyze, and tests