What Is a Manufacturing Manager and How to Become One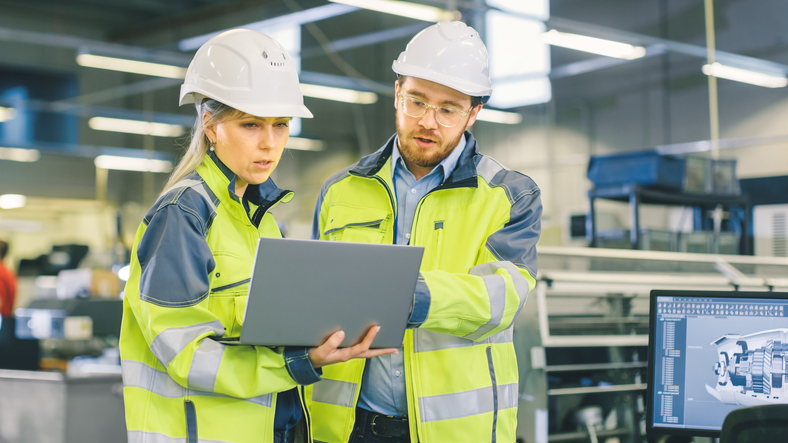 ---
What Does a Manufacturing Manager Do?
The job duties of a manufacturing manager include working to oversee the production process for a company in a manufacturing facility. Your responsibilities may involve managing the use of equipment and employee operations. You may be in charge of a single department or oversee the entire operation in a production plant. You are typically responsible for setting up the equipment, managing the workflow for a production project, and ensuring efficiency during the process. You are also responsible for supervising staff and delegating to production floor managers when necessary.
How to Become a Manufacturing Manager
The qualifications that you need to start a career as a manufacturing manager include management skills, knowledge of manufacturing processes, and a college degree. Most employers expect manufacturing managers to have at least a bachelor's degree in engineering, manufacturing, or a related subject. You may also need knowledge or experience working the specific area of production. For example, a manufacturing manager who wants to work in a consumer goods plant should have experience in such a setting via an internship or work experience.
What Is the Difference Between a Manufacturing Manager and a Production Manager?
The differences between a production manager and manufacturing manager vary depending on the type of manufacturing in which a company is involved. Both positions involve overseeing the process of turning raw materials into usable products, parts, or goods. A production manager may focus more on the entire process of the production, while the manufacturing manager focuses on the use of equipment. Production may include aspects like sourcing material and shipping, while manufacturing centers on the processes that occur within the plant.
Manufacturing Manager Job Description Sample
With this Manufacturing Manager job description sample, you can get a good idea of what employers are looking for when hiring for this position. Remember, every employer is different and each will have unique qualifications when they hire for a Manufacturing Manager role.
Job Summary
We are looking for an experienced Manufacturing Manager to head up operations on our assembly line. We need someone to focus on process improvement, so our ideal candidate should have quality control and lean manufacturing experience. You must keep on top of preventative maintenance and inventory management, so you should have strong vendor management skills for dealing with third parties. Our ideal candidate has at least a bachelor's degree in business, engineering, or manufacturing as well as experience in a similar manufacturing sector.
Duties and Responsibilities
Ensure manufacturing floor is in compliance with all safety regulations
Supervise all departments, including assembly line and shipping
Hire and train new staff members
Maintain a staffing schedule
Inspect equipment and schedule maintenance
Deliver production reports to upper management
Requirements and Qualifications
Bachelor's degree in business, manufacturing, or engineering
Management and lean manufacturing experience
Continual improvement process experience
Strong communication and organizational skills