What Is a Director of Operations and How to Become One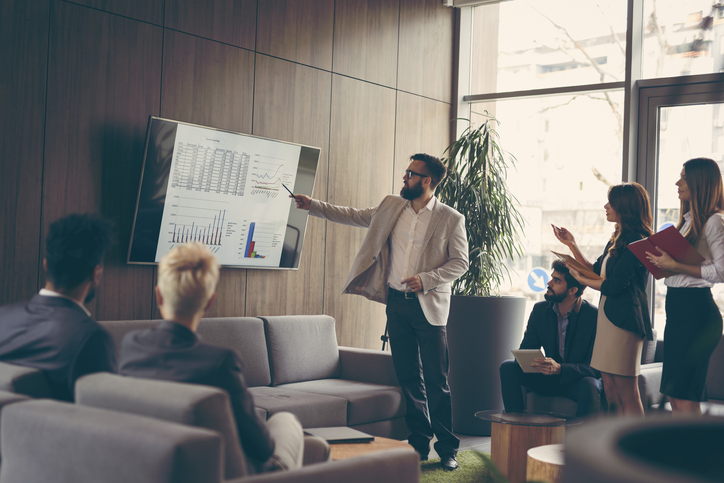 ---
What Is the Job Description of a Director of Operations?
The director of operations of a company focuses on the day-to-day functions of a team or department, ensuring that they complete projects in a timely fashion. Working under the order of superior officers in the company, you delegate tasks and responsibilities to the best-suited employees in the department. You also make sure to inform your superiors of the project's status and your ongoing strategy. In addition to your employee management duties, you also focus on the efficiency of the work in regards to financial expenditures. You also evaluate employee performance, including upper management.
How to Become a Director of Operations
The minimum qualifications for a career as a director of operations include a bachelor's degree in business administration and ample experience in the industry. In most cases, you need five years of experience in management. For larger organizations, you may need an MBA in addition to your robust background in the field. This is not an entry-level job, and you should expect to spend years climbing through the ranks. However, you can often leverage your experience at a larger organization to get a higher ranking job at a smaller company.
Are Director of Operations Jobs in Demand?
According to the Florida Technical College's website, chief operations officer jobs are expected to increase in demand by 6 percent from 2018 to 2024. This is slightly below the average growth. Companies always need someone to oversee operations and keep things running smoothly, but as the retirement age continues to rise, these high-level positions are not opening up quickly. The prestige of the job creates fierce competition. If you want to be a director of operations, you must have demonstrable experience, top-notch skills, and an excellent resume.
What Makes an Effective Director of Operations?
To be good at this job, you need excellent organizational and planning skills, as you are in charge of delegating and keeping track of staff across a variety of positions. This coordination requires excellent communication skills. You must make your expectations clear and easy to understand, or the project cannot run smoothly. You must also know how to read a spreadsheet and quickly find the data you need. This skill is instrumental in learning how to manage a large organization's budget. You must have strong leadership qualities, capable of inspiring your team, yet maintaining objectivity when necessary for the good of the company's goals.
Director of Operations Job Description Sample
With this Director of Operations job description sample, you can get a good idea of what employers are looking for when hiring for this position. Remember, every employer is different and each will have unique qualifications when they hire for a Director of Operations role.
Job Summary
We are seeking an experienced Director of Operations to increase efficiency by implementing and enforcing company systems and processes. You will be responsible for handling the negotiations, budgeting, and resource information for the company, as well as oversee the procurement and purchasing of products. One of your primary goals will be to improve employee performance and satisfaction to benefit our organization. You must be an excellent communicator and analyzer, capable of effective collaboration and delegation.
Duties and Responsibilities
Work with CEO to discuss and execute strategic planning for the business
Plan and manage multiple sectors of the business
Oversee and direct daily business operations for optimum efficiency
Analyze financial data and work to maximize revenue and reduce costs
Work to execute and fulfill strategic business plans presented by CEO and Board of Directors
Communicate with management teams to direct and confirm execution of company processes
Work with HR to ensure employee satisfaction is high (incentive programs) and productivity is continually increasing
Frequently evaluate and analyze business productivity and performance
Requirements and Qualifications
Bachelor's degree in business management, finance, economics, or related field; MBA preferred
7+ years of experience in a managerial business position
Confident using business management software such as SAP
Strong business acuity with solid knowledge of finance, supply chain distribution, and employee management
Outstanding communicator
Diligent and proactive results-driven personality