What Is a Digital Marketing Coordinator and How to Become One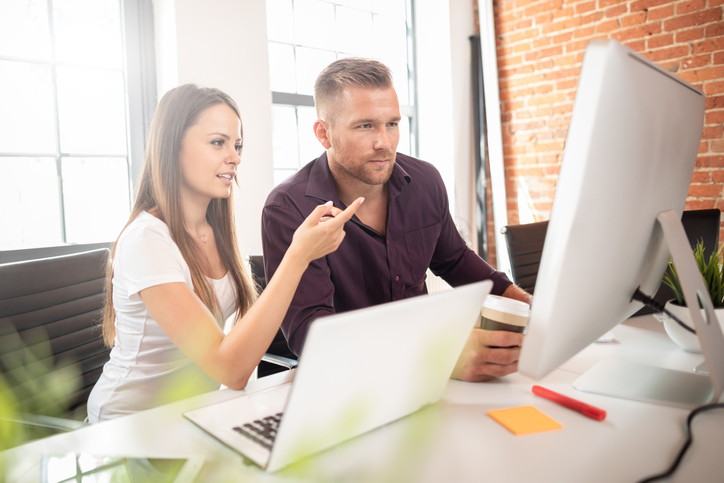 ---
What Is a Digital Marketing Coordinator?
A digital marketing coordinator implements and manages a company's online marketing efforts, typically in the advertising or media relations industry. Aa a digital marketing coordinator, your job duties are to organize social media sites, create online content, analyze digital marketing trends, manage email campaigns, report on website analytics, and approve logo designs. Because digital marketing coordinators use digital tools to generate reports and monitor website traffic, they need computer and coding skills. Additional qualifications for this career include either a bachelor's degree or a combination of a high school diploma and a few years of experience in a marketing role.
How to Become a Digital Marketing Coordinator
Most digital marketing coordinators have a bachelor's degree in marketing, communications, business, economics, applied math, analytics, or a related field, though some employers may consider candidates without a degree who have extensive experience working on successful digital marketing campaigns. You must know how to navigate various social media sites and how to conduct research to compile relevant data for client marketing campaigns. Many start their careers by obtaining an internship at a marketing agency to gain hands-on experience in digital marketing and to learn alongside professionals in the industry. Additional qualifications include excellent communication and organizational skills and attention to detail. Some employers may prefer applicants who have experience in programming.
Digital Marketing Coordinator Job Description Sample
With this Digital Marketing Coordinator job description sample, you can get a good idea of what employers are looking for when hiring for this position. Remember, every employer is different and each will have unique qualifications when they hire for a Digital Marketing Coordinator role.
Job Summary
We are seeking a Digital Marketing Coordinator to oversee and manage our company's online marketing efforts. In this position, you will develop and implement advertising campaigns for social media, PPC advertising outlets, and any other relevant platforms. You will also manage our overall brand with regard to our digital presence. Our ideal applicant has a bachelor's degree in marketing, several years of social media experience, and skills with a variety of graphic design and video editing tools, including Adobe Photoshop, Adobe After Effects, and other Adobe products.
Duties and Responsibilities
Oversee our social media accounts
Develop and implement digital marketing campaigns
Use analytics tools to assess and modify our campaigns
Create or outsource visual and written content
Identify new avenues for marketing and growth
Requirements and Qualifications
Bachelor's degree in marketing
Experience with social media and PPC advertising
Graphic design and video editing skills
Proficiency with the Adobe Creative Cloud
Strong analytical and market research skills