What Is a Customer Service Representative and How to Become One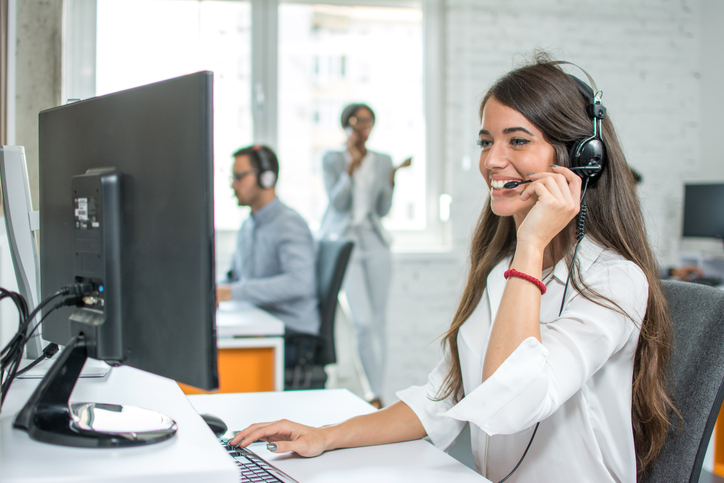 ---
What Does a Customer Service Representative Do?
As a customer service representative, you are a liaison between customers and the company. You answer customer questions, resolve customer complaints, and address emergency issues. If a customer needs help placing an order or wants to change their order, you walk them through the proper steps. Customer service representatives may also offer additional sales and products, or sell products or services directly.
How Do You Become a Customer Service Representative?
To become a customer service representative, you need to be an excellent communicator. You should have the ability to converse with anyone since customer service representatives talk to multiple people throughout the day. There is no educational requirement needed to become a customer service representative, but a high school diploma and previous work experience are often preferred. Becoming a customer service representative is also a great entry-level job.
What Are the Different Types of Customer Service Jobs?
There are as many different types of customer service jobs as there are industries. Some customer service representative jobs are strictly sales roles and concentrate on selling, up-selling, or generating leads. Others are informational, answering customer questions, updating customer profiles or accounts, or troubleshooting with a customer on the phone, by text, or virtual chatting. Customer service representatives are there to help the customer if they have a complaint, and provide the customer with a positive experience.
How Do You Prepare for a Customer Service Role?
To prepare for a customer service role, you should learn as much as you can about your future employer. If you already use the product or service, that familiarity will help when answering customer questions. Customer service representatives must have extraordinary communication skills, and the ability to communicate on multiple platforms. They must be able to multitask, often talking on the phone and typing in information to their computers to resolve issues simultaneously. The goal is for the customer to have a positive view of the company after their interaction with a customer service representative.
Customer Service Representative Job Description Sample
With this Customer Service Representative job description sample, you can get a good idea of what employers are looking for when hiring for this position. Remember though, every employer is different and each will have unique qualifications when they hire for their Customer Service Representative position.
Job Summary
We are seeking a Customer Service Representative to join our team. In this role, you will be responsible for providing effective customer service for all customers by using knowledge of company products and services. Customer Service Representatives interact with customers to provide information in response to questions, concerns, and complaints by phone or online chat. The ideal candidate will have expert communication and listening skills. By listening effectively to find the root cause of issues, and communicating in a clear and friendly way, a Customer Service Representative is able to solve the issue and provide a positive customer experience. Customer Service Representatives know how to diffuse a tense situation and do everything within reason to quickly and effectively resolve the issue.
Duties and Responsibilities
Manage and prioritize multiple concerns
Provide appropriate and correct information to incoming customer order status and product knowledge requests
A positive attitude, even when faced with misplaced criticism or frustration
The ability to learn quickly and move on from both success and failure
Process customer orders/changes/returns according to established department policies and procedures
Work closely with the credit department to resolve disputed credit items
Provide timely feedback to company management regarding challenges or customer concerns
Partnership with the sales team to meet and exceed customer's service expectations
Listen, document, and help resolve conflicts with customers
Document the patterns and queries that may indicate a larger problem with the product or service that needs to be resolved
Requirements and Qualifications
High School diploma
Previous customer service experience
Computer experience and aptitude
Previous experience with corporate phone systems or switchboard
Patience in dealing with confused or irate customers
Problem-solving skills, and the ability to think under pressure
Commitment to continual education about the company, products, and services
Background in marketing, especially a focus on customer insights and customer behavior, a plus