What Is a Crane Operator and How to Become One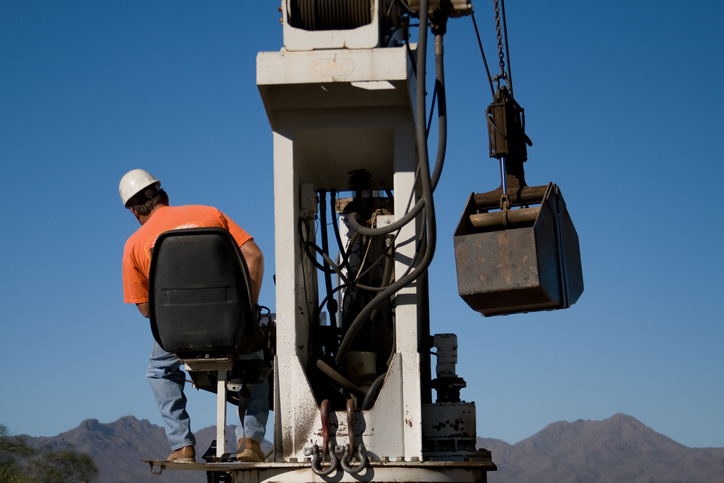 ---
What Does a Crane Operator Do?
A Crane Operator is a professional heavy machine operator, specializing in cranes. Cranes are a unique kind of heavy equipment that uses pulley systems to move around, raise, and lower large items, such as shipping containers and steel beams. A Crane Operator is in charge of moving these things where they need to go, safely and efficiently. The also log their work, discuss and plan with their team, and perform basic maintenance on their machine.
How Do You Become a Crane Operator?
To become a Crane Operator, you must first receive a high school diploma or equivalent. You will need additional training in order to learn how these machines work and how to operate one safely. Crane Operator training programs are offered by vocational and technical schools, unions, and community colleges. Apprenticeships are a great way to gain experience after these programs so that you are prepared to take the written and practical Crane Operator certification exam, which is required for many jobs.
What Is a Certified Crane Operator?
Many states require Crane Operators to have a certification in addition to a license in order to legally operate certain types of cranes. Certification exams usually have written and practical components. A certified Crane Operator has fulfilled all state requirements for crane operation. Most states recognize the certification programs from the National Commission for the Certification of Crane Operators (NCCCO). Certification programs may have requirements such as minimum age or prior experience for admission. Check your state regulations for Crane Operator certification requirements and specific programs for more details.
Is Crane Operator a Dangerous Job?
Working on a construction site, cargo dock, or oil refinery can be dangerous. If you are a Crane Operator in one of these places or any other, there are risks and dangers. The most important thing you can do to limit these risks is to follow all safety guidelines and never compromise them. Cranes are machines with limited capacities and capabilities; most accidents occur when inexperienced or careless operators forget this reality.
Crane Operator Job Description Sample
With this Crane Operator job description sample, you can get a good idea of what employers are looking for when hiring for this position. Remember, every employer is different and each will have unique qualifications when they hire for a Crane Operator role.
Job Summary
Our company has an immediate opening for an experienced Crane Operator. In this role, you will assist our team by using a crane to position heavy materials. You must have a commercial driver's license (CDL) and certification through the National Commission for the Certification of Crane Operators (NCCCO). We may also consider applicants with forklift experience if you are familiar with the basics of hoisting and rigging. You must be able to work in a variety of weather conditions and sit for extended periods.
Duties and Responsibilities
Lift or reposition materials using a crane
Perform basic cleaning and maintenance duties on the crane
Coordinate with other workers or contractors
Document location or transportation of materials as needed
Requirements and Qualifications
High school diploma or GED certificate
CDL with a clean driving record
NCCCO certification
Ability to lift at least 75 lbs