What Is a Courier Driver and How to Become One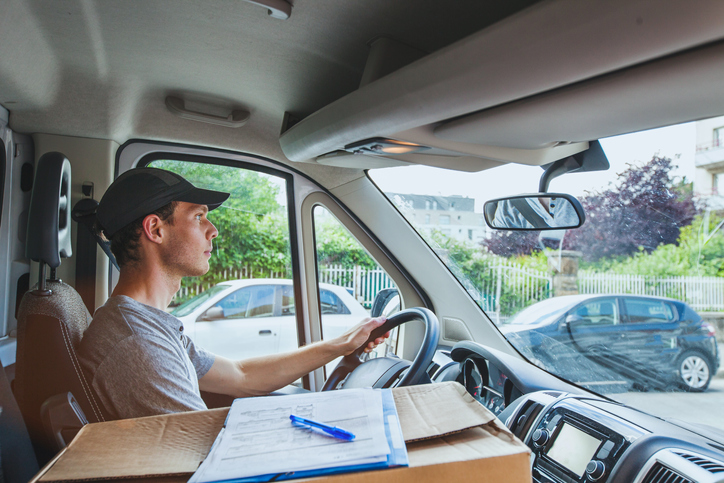 ---
What Does a Courier Driver Do?
Courier drivers are responsible for delivering packages and documents for various institutions, businesses, government agencies, and individuals by vehicle. They pick up documents and packages from a customer's location and then deliver them to their designated addresses within the local area.
How Do You Become a Courier Driver?
The most important requirement for a courier driver job is for you to have a valid driver license. To find out more information about acquiring a valid driver's license in your state, please refer to the official website in your state. Certain couriers handle sensitive information and the driver may be required to undergo a background check. Most employers require couriers to have obtained a high school diploma or equivalent.
Where Can You Work as a Courier Driver?
While couriers are employed in many metropolitan areas throughout the United States, they are concentrated in major cities where quick delivery services are in demand. The top cities for courier employment on ZipRecruiter are Atlanta, Indianapolis, Chicago, Orlando, and Los Angeles.
What Are the Best Courier Driver Jobs?
Courier driver jobs can vary from Amazon delivery to FedEx to government contracting positions. Contract courier drivers have potential to make more money than a full-time courier, however, a full-time courier is guaranteed an hourly rate no matter how slow or busy work may be.
Courier Driver Job Description Sample
With this Courier Driver job description sample, you can get a good idea of what employers are looking for when hiring for this position. Remember, every employer is different and each will have unique qualifications when they hire for a Courier Driver role.
Job Summary
Our company is looking for a responsible, experienced individual to join our delivery company as a Courier Driver. As a member of our team, you will receive orders from a centralized dispatch, retrieve parcels from clients, and then deliver the parcels in a timely and safe manner. We provide our clients with the absolute highest in customer service, and you must be able to maintain a professional demeanor and appearance in order to best be an ambassador for our brand. Our ideal candidate has prior delivery or professional driving experience. You also need a keen eye for detail, safe driving skills, and a thorough knowledge of the wider geographic area.
Duties and Responsibilities
Pick up and transport parcels, packages, and other deliverables
Coordinate with central dispatch to track waiting and completed orders
Provide friendly customer service to every client
Ensure package safety and observe transportation requirements, such as with frozen or perishable deliveries
Ensure compliance with all relevant safety regulations
Requirements and Qualifications
High school diploma or GED certificate
At least 21 years of age
Valid driver's license
Ability to lift up to 75 pounds
Safe driving skills and ability to multitask
Strong customer service skills