What Is a Certified Medication Aide and How to Become One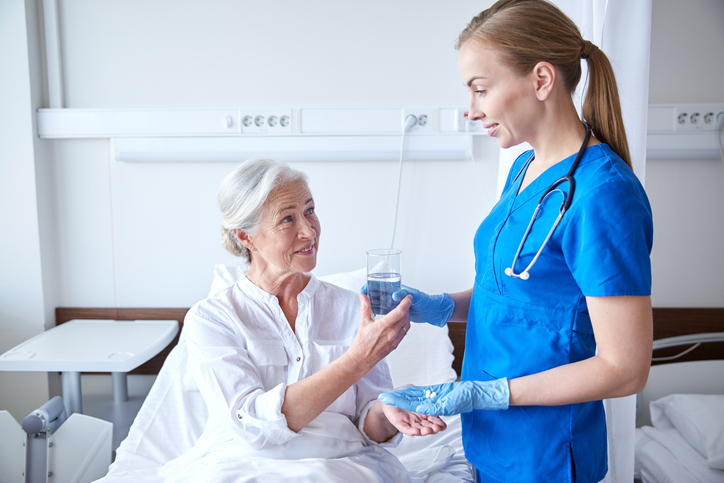 ---
What Is a Certified Medication Aide?
A certified medication aide (CMA) is a professional with certified nursing assistant qualifications and an additional certificate that lets them dispense medication to patients. Certified medication aides receive supervision from a Registered Nurse (RN) while on the job, assisting health care staff with following up on patient medications and dosing. A medication aide tracks prescription and non-prescription drugs that they administer to patients. Accurately documenting dosage times and amounts, as well as ensuring that patients swallow their medication, are primary duties of a CMA job. When you are not serving as a medication aide, you will revert to the duties of a CNA and continue to care for patients.
How to Become a Certified Medication Aide
To become a certified medication aide, job seekers first must earn a certified nursing assistant (CNA) qualification. CNA programs last from 6 to 12 weeks, and you can find these programs at community colleges and medical facilities. Certification as a medication aide requires around four months of training and 140 hours of clinical practice after applicants earn their CNA education. You need to develop patient care skills, maintain effective communication, and handle health aide responsibilities in a certified medication aide career.
Certified Medication Aide Job Description Sample
With this Certified Medication Aide job description sample, you can get a good idea of what employers are looking for when hiring for this position. Remember, every employer is different and each will have unique qualifications when they hire for a Certified Medication Aide role.
Job Summary
Our assisted living facility is looking for a Certified Medication Aide (CMA) to carefully dispense medication to patients. In this position, you will work under the supervision of an RN and assist staff members as needed. You are responsible for making sure patients take the right medications at the right time. Our ideal candidate has experience in elderly care, long term care, or memory care at a nursing home, assisted living facility, or hospital. We are seeking someone who can provide the highest standard of care for our residents and patients.
Duties and Responsibilities
Dispense patient medications
Track all prescription and non-prescription drugs that you administer, keeping meticulous records of dosage times and amounts
Ensure patients take their medication
Follow all facility standards and regulations to ensure the safety of patients and staff
Requirements and Qualifications
Current Medication Aide certification
At least one year of experience, ideally in an assisted living, memory care, or elderly care setting
BLS certification
Passion for caring for others
Interpersonal skills
Keen attention to detail