What Is a Bookkeeper and How to Become One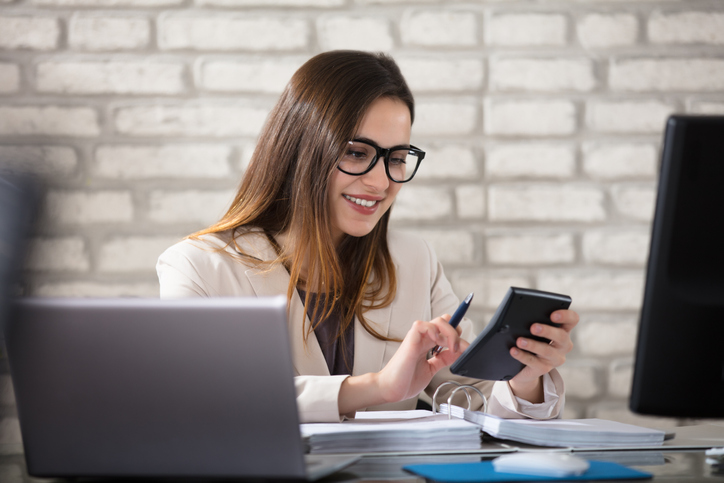 ---
What Is a Bookkeeper's Job?
Bookkeepers work on the financial accounting within for-profit and not-for-profit organizations. A Bookkeeper's job is to record accounting transactions, post debits and credits into a general ledger, record revenue and expenses, and help produce financial statements and other reports for the management of the company. Daily, Bookkeepers use accounting software and spreadsheets to enter or review information from invoices, receipts, income, or bills from the previous day or specified period. A typical day for a Bookkeeper may include entering financial transactions, checking the records for accuracy in figures, and preparing bank deposits. A Bookkeeper will also spend time reconciling and checking reports for accuracy. In many organizations, a Bookkeeper provides regular reports to the leadership team and works with a tax preparer. Some Bookkeepers may also prepare invoices and handle payroll.
How to Become a Bookkeeper
The qualifications that you need to become a Bookkeeper vary from employer to employer. The minimum academic requirement is a high school diploma. Some Bookkeepers need a bachelor's degree in accounting or a related field. You can also pursue a two-year degree or certificate in bookkeeping or accounting. Your duties include working with software such as Intuit QuickBooks, so you need the ability to use such software as well as some mathematical skills. You also need computer skills because your responsibilities include submitting invoices electronically as well as entering information onto spreadsheets and into databases. Voluntary professional certifications are available.
What Is the Job of a Bookkeeper in a Small Business?
A Bookkeeper is an essential member of the team within a small business. A Bookkeeper typically records the financial transactions of the organization, posting debits and credits into an accounting software application. In a small business, they may do more, including preparing invoices, receiving payment against outstanding invoices, manage payroll, and working with a tax preparer to file quarterly returns. If you are the only accounting employee within a small company, your job responsibilities may also include accounts payable and accounts receivable.
Bookkeeper Job Description Sample
With this Bookkeeper job description sample, you can get a good idea of what employers are looking for when hiring for this position. Remember, every employer is different and each will have unique qualifications when they hire for a Bookkeeper role.
Job Summary
We are seeking an experienced and detail-oriented Bookkeeper to monitor the finances of our growing company. On a daily basis, you will record all financial transactions, including cash payments, into the correct general ledger and verify that they are accurate. You will also be responsible for maintaining all financial records, completing required tax forms, processing payroll, and generating regular reports for upper management. Our ideal candidate has worked as a professional Bookkeeper for at least three years and has experience managing large bank accounts.
Duties and Responsibilities
Review financial transactions for accuracy
Input transactions into the correct ledger
Reconcile bank and other accounts
Pay vendors as they come due
Complete required tax forms
Make deposits and record all cash receipts
Manage the office petty cash fund
Process company payroll
Requirements and Qualifications
High school diploma or equivalent; degree inbusiness administration, accounting, finance or relevant field preferred
3+ years of bookkeeping experience
Proficient with ERP systems and Microsoft Office
Excellent communication and math skills
Knowledge of payroll and bookkeeping principles
Understand how to balance large bank accounts